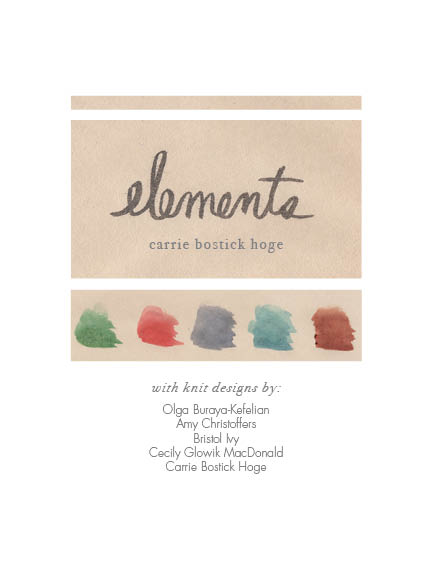 Almost a year ago, Carrie Bostick Hoge of Madder asked me to join an exciting project that she has been thinking of along with some of the other wonderful designers called ELEMENTS. When I joined in, FIRE was among remaining elements and although I do wear and love an obscene amount of grey in my wardrobe, orange is my favorite color. I am just very particular about the shade of it, I like it on the red side more than yellow as that is the orange that looks best to me. And at that time I had just discovered that Quince & Co came out with a stunning new shade called Poppy and this cardigan was destined to be in that color and I have picked Quince & Co Lark, I lovely worsted weight 100% American wool. Which joined in harmoniously with the other ELEMENT yarns already lined up with the other designers.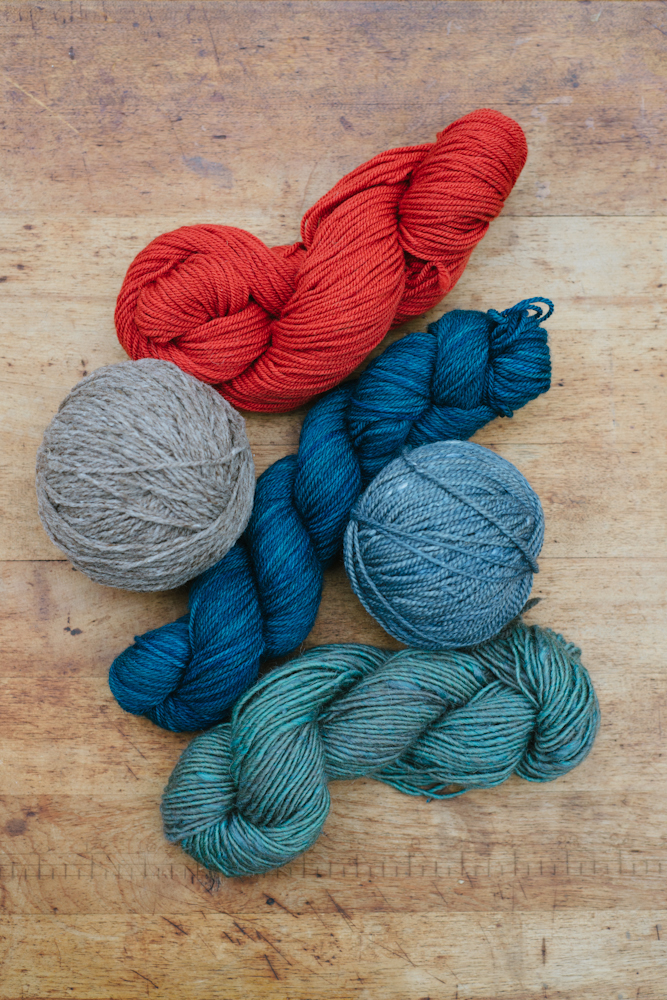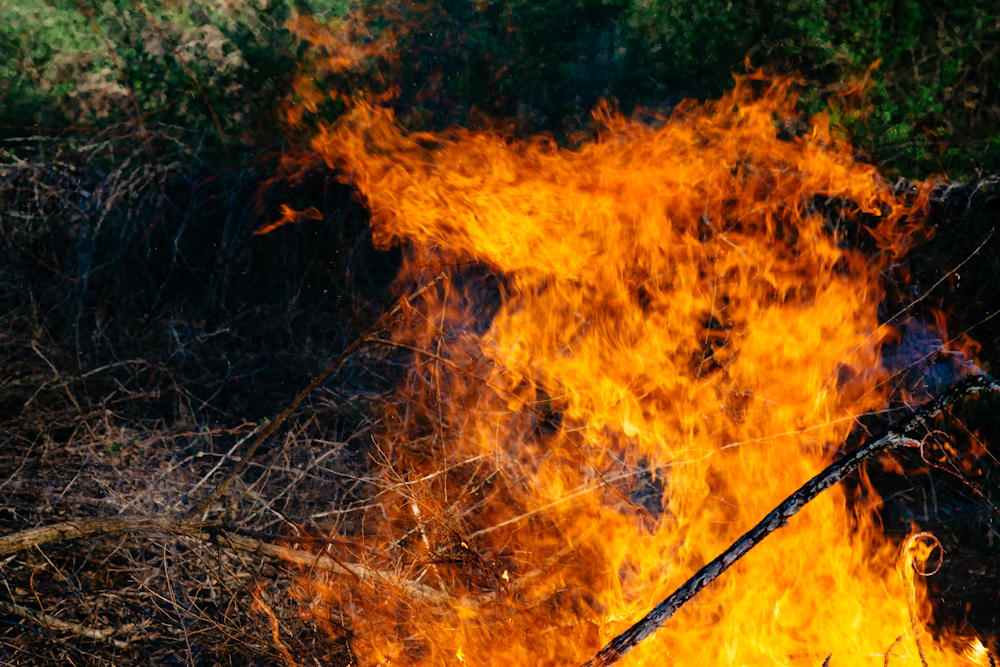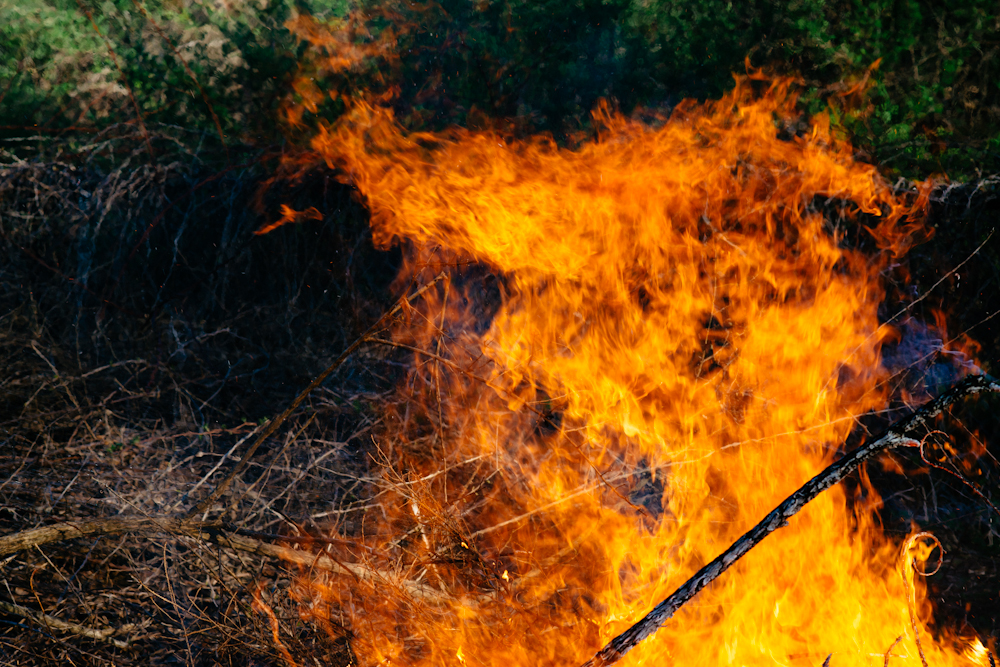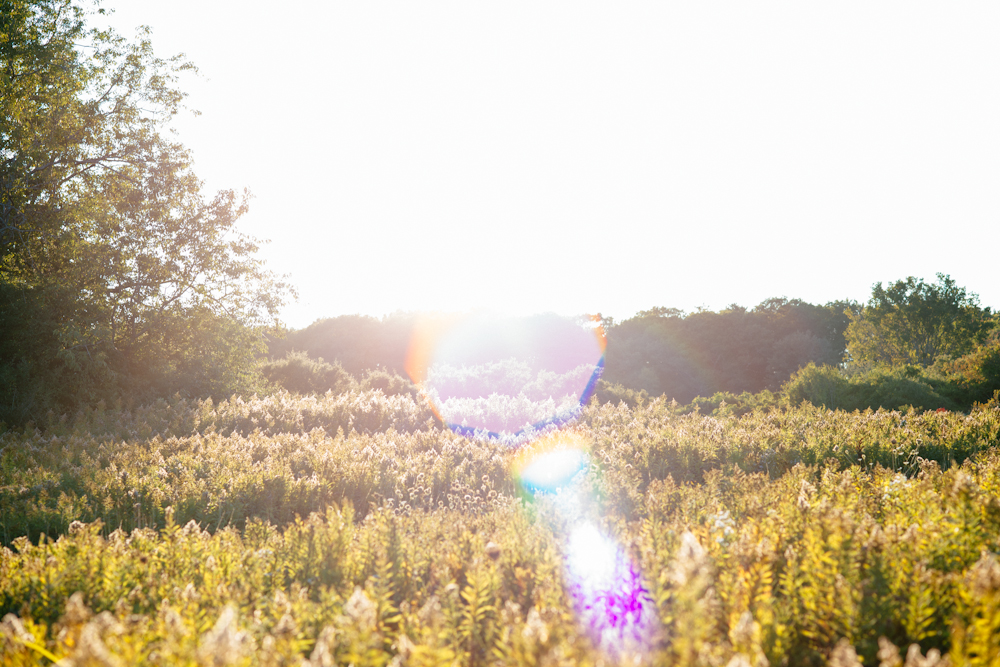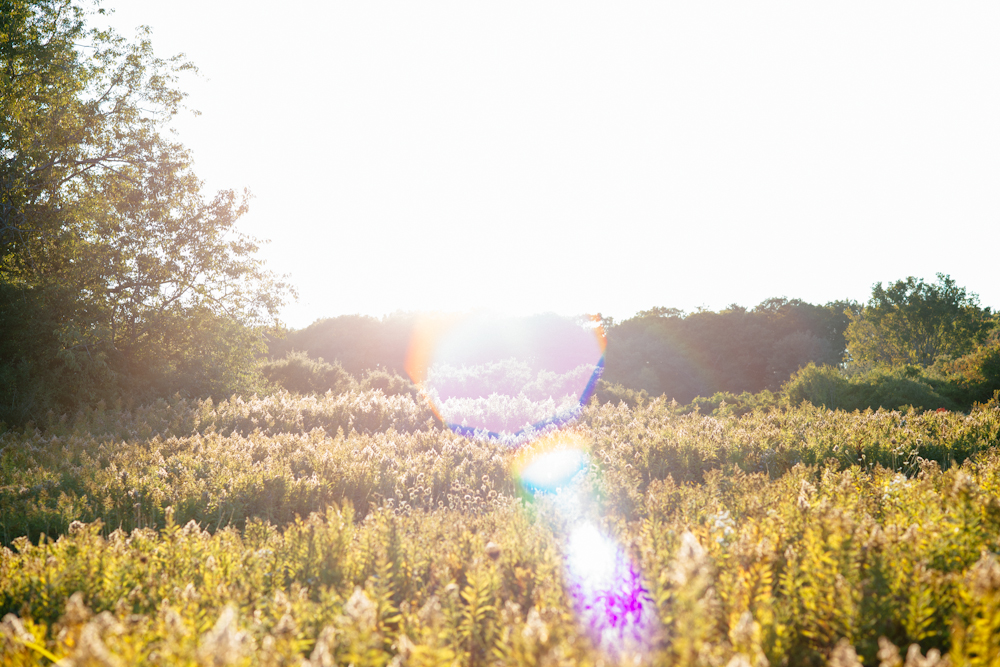 I have worked previously with Carrie as you might have recognize her signature and style of photography from my "Circles+ Dots"collection that I have created a while back. True to her vision, she has created a wonderful story and a dreamy visual to show off the knitwear at it's best, including my Fire Cardigan.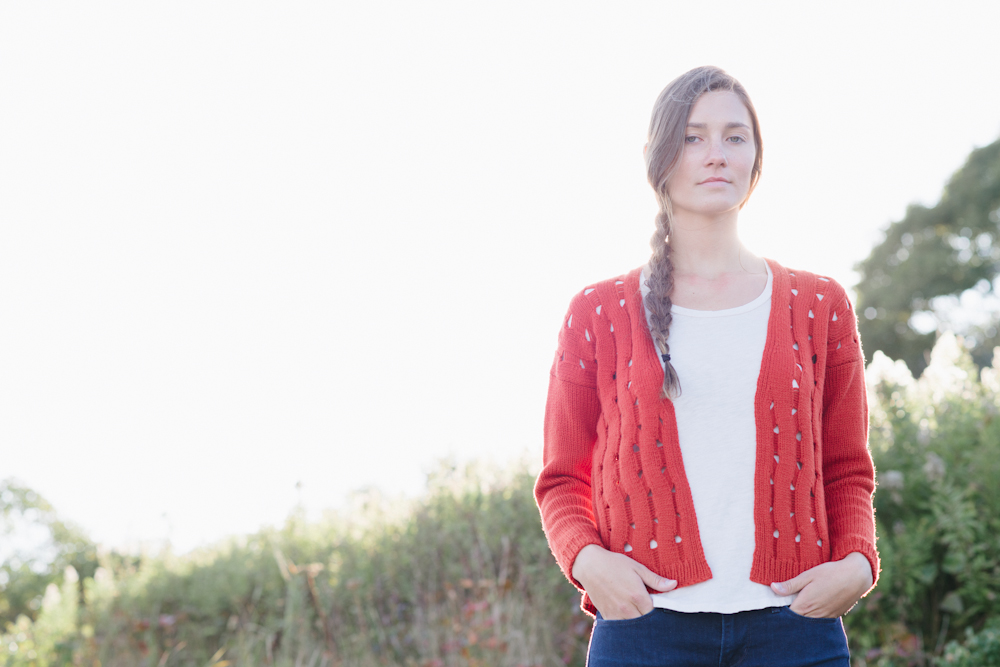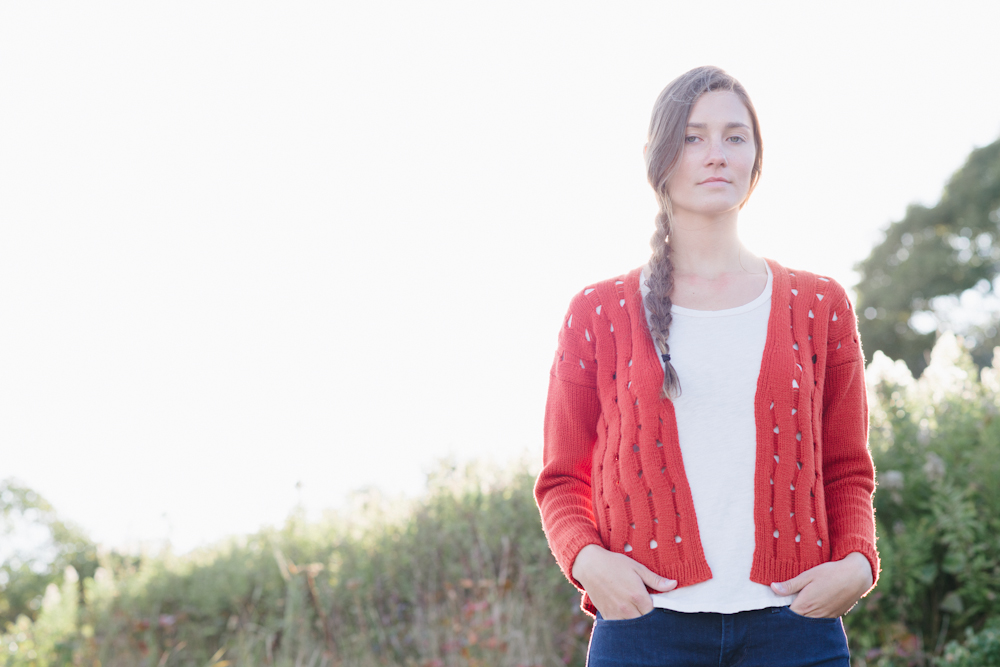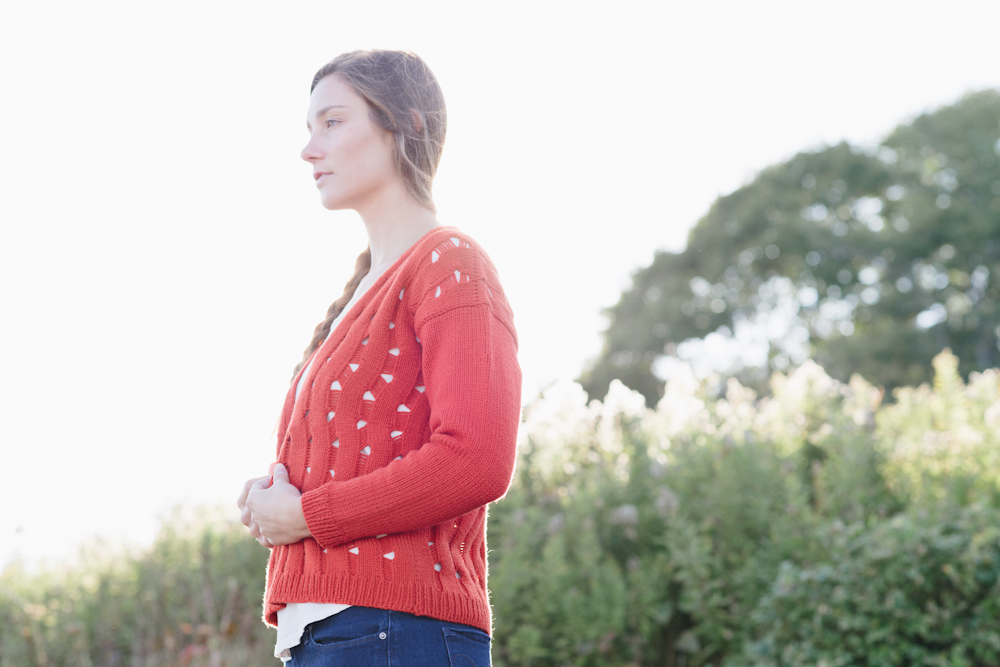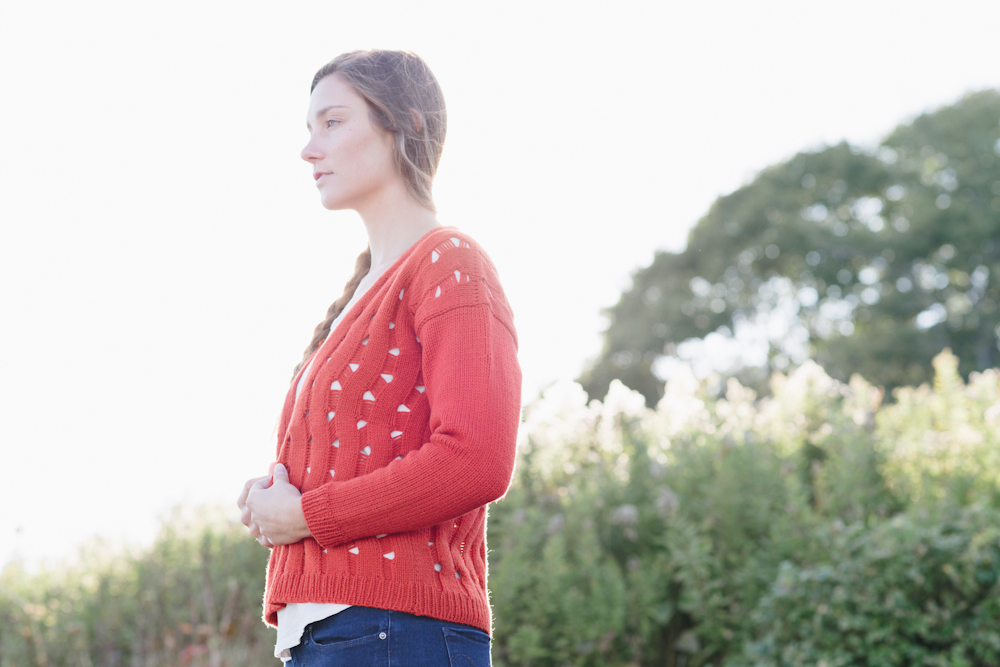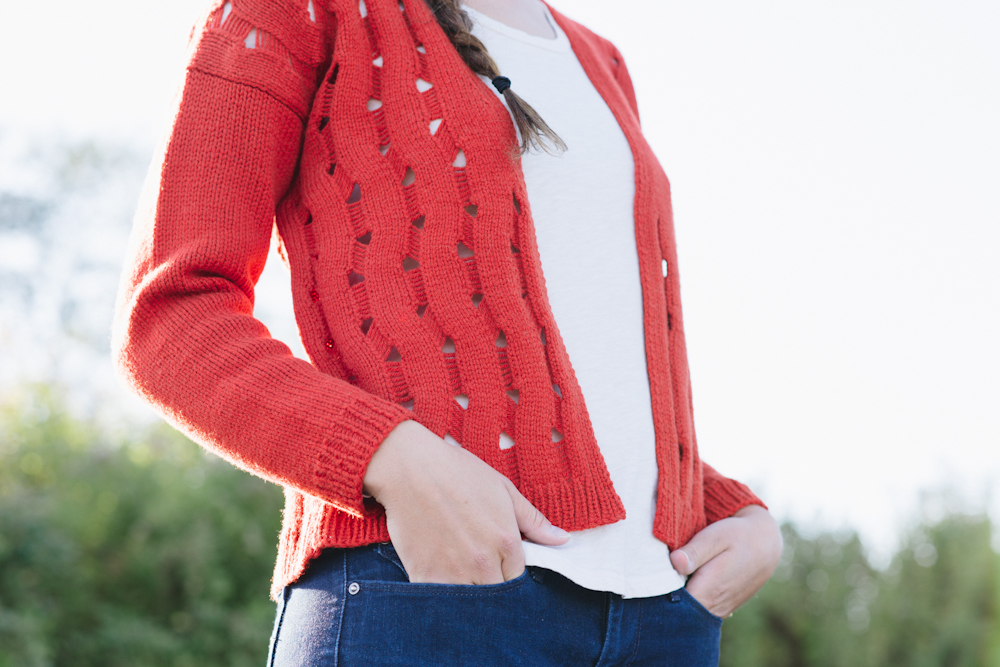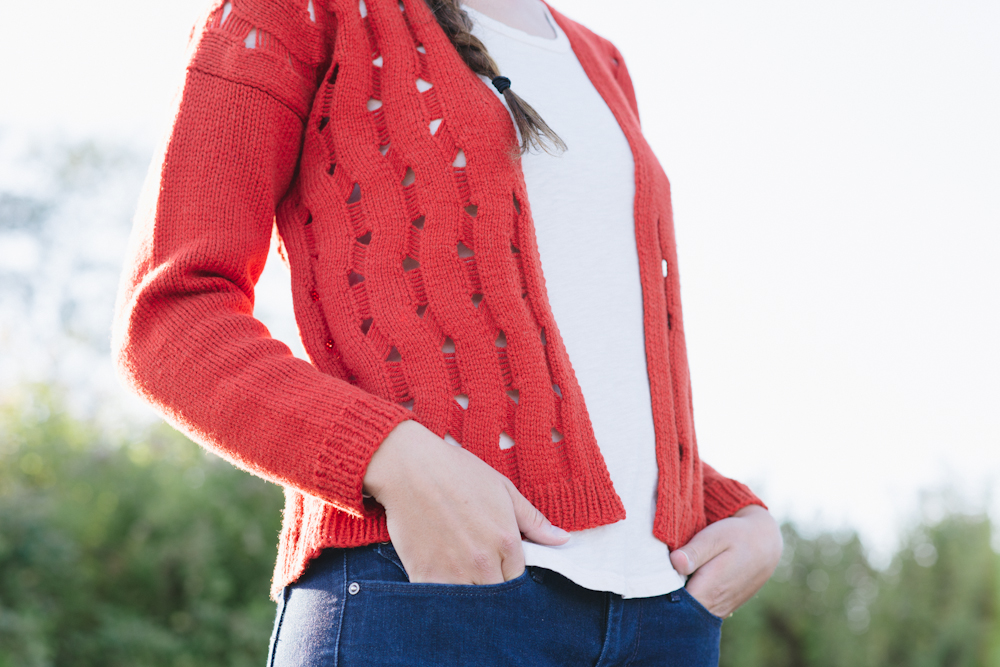 The stitch pattern for Fire cardigan took some time to develop as I wanted a stitch pattern that would translate not just through color but possibly texture. And in the end the textured meandering pattern of this oversized cardigan was created to correlate with the element of fire. It reminds me of the tongues of flame, licking at the air on that last summer campfire as cooler weather sets in. Being a cousin to the stitch from my Moko-Moko Cowl design it has the unusual modular process of building the knit fabric which creates the intricate surface design, juxtaposing positive and negative spaces of knits. Culminating when the stitches are dropped at the very end, revealing the true texture of the cardigan. The uninterrupted mold of stitches continues to form neckline shaping while keeping ribbed edges intact.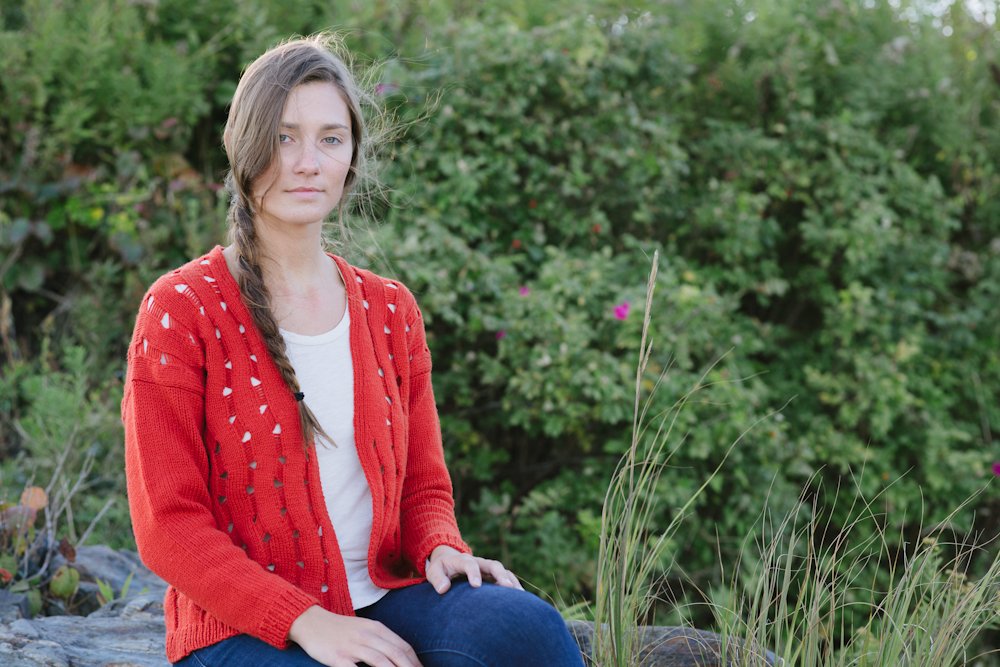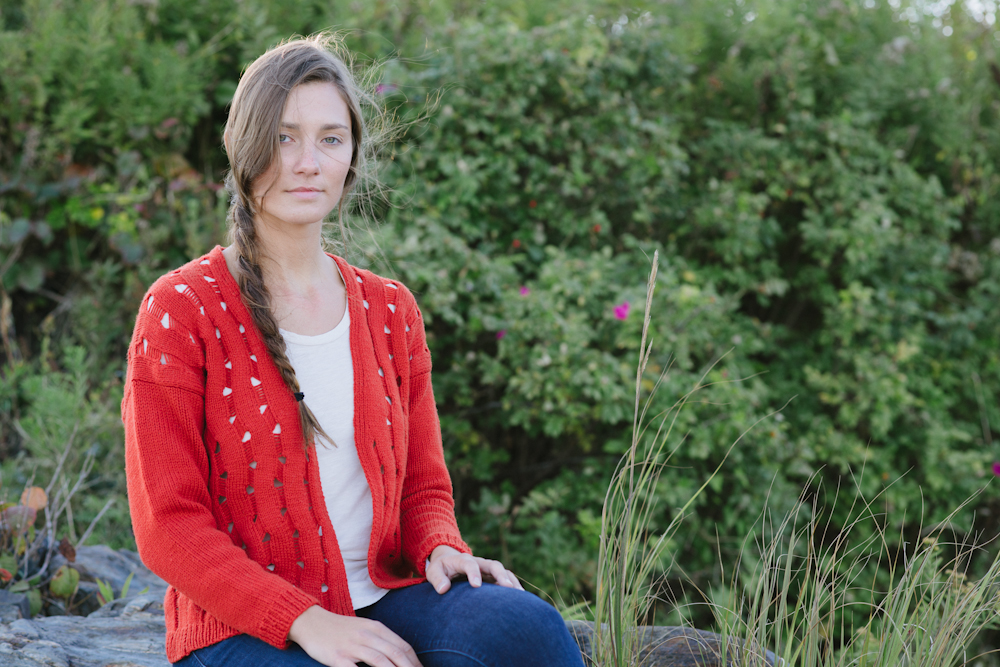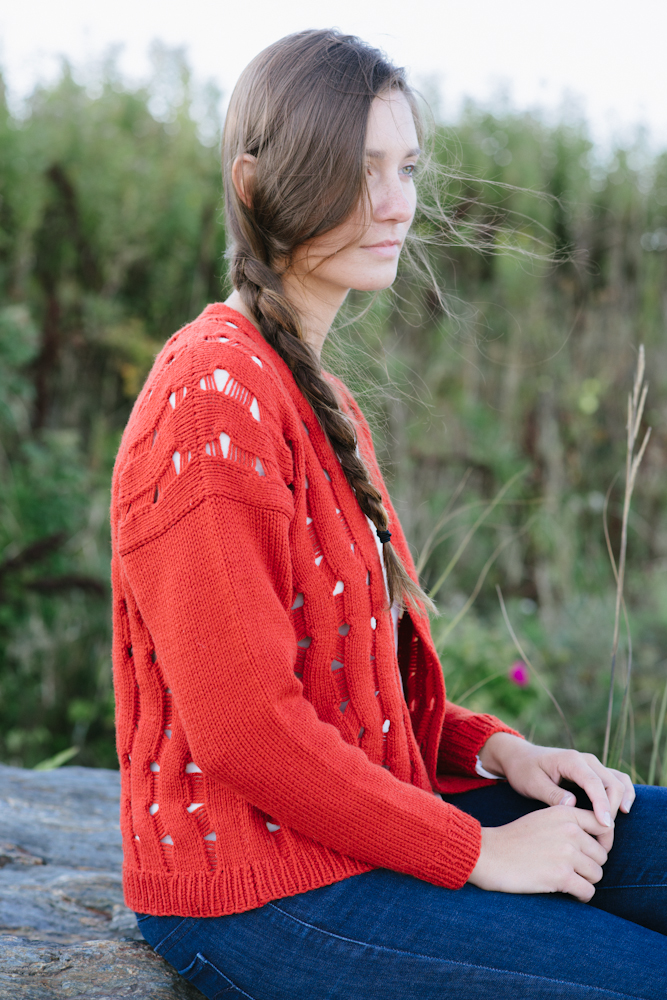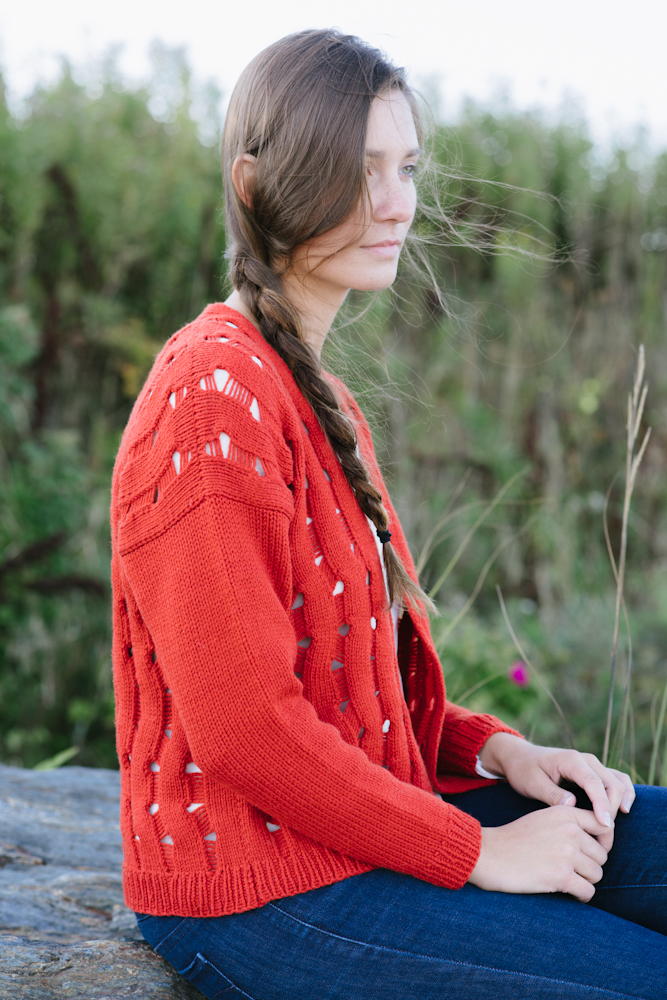 Drop sleeve construction and positive ease allow this boxy cardigan to drape loosely over the body, allowing for layering as well as fitting in a way that creates slightly raised front hems without requiring extra shaping.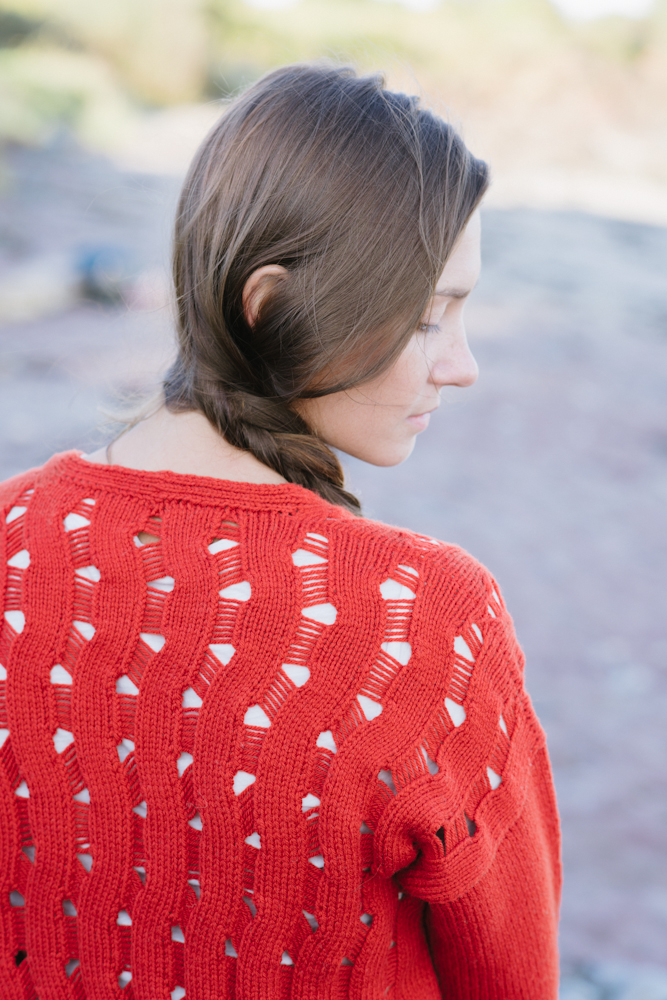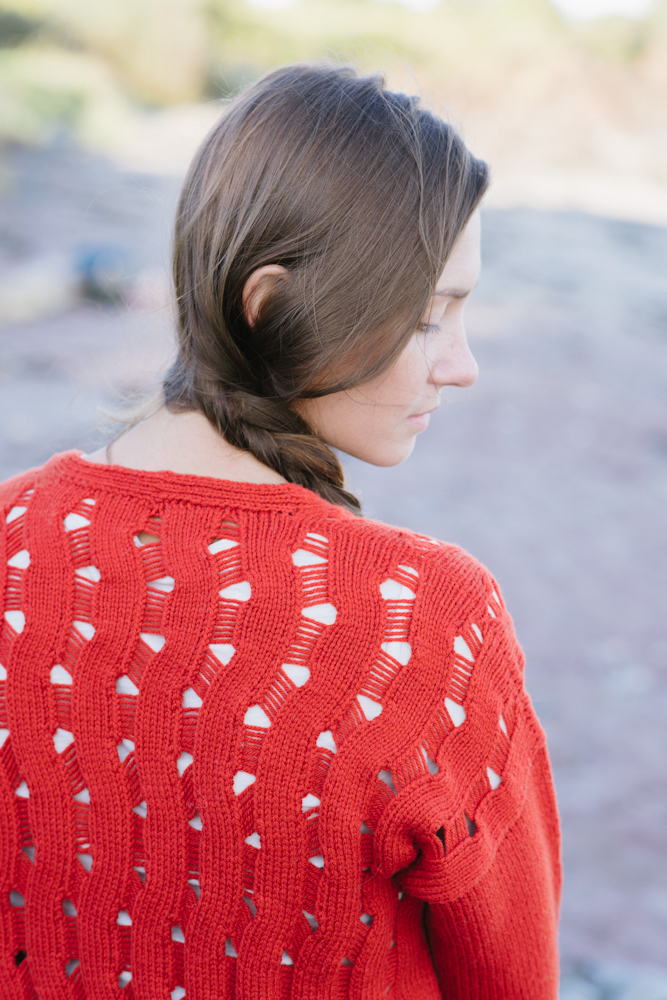 ELEMENTS is currently available for purchase in a variety of options:
Limited Print Edition + eBook Package
All of the patterns are available as single pattern pdfs as well.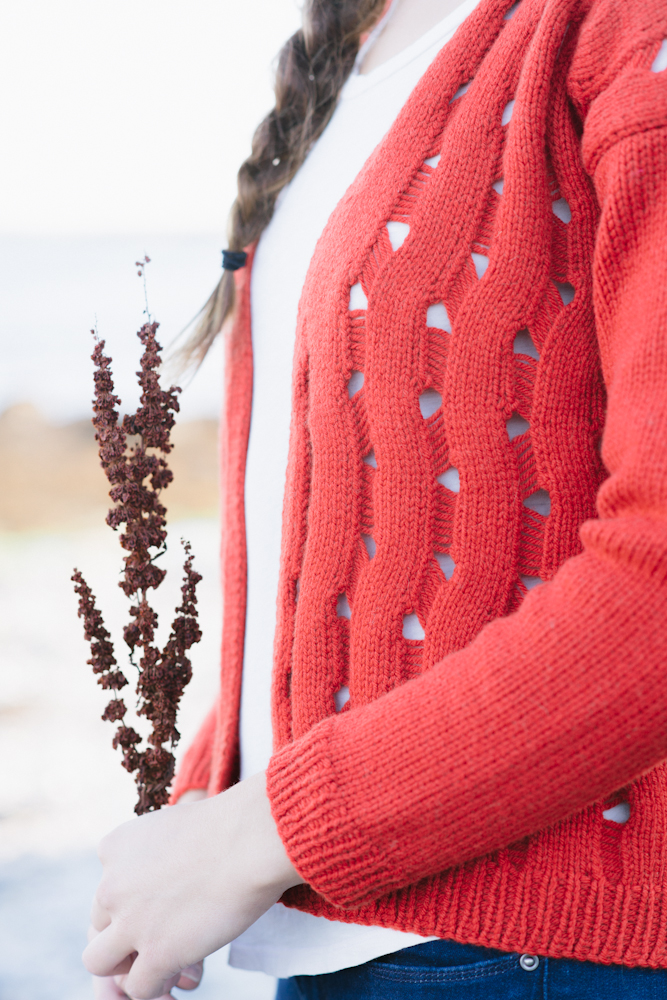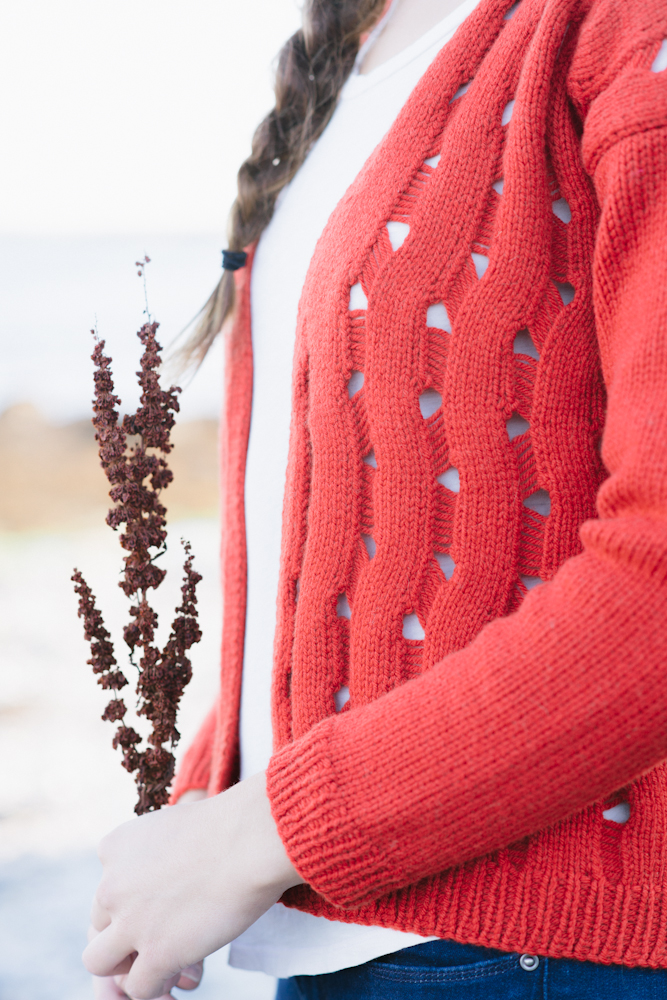 Today I am also excited to be giving away a copy of the limited print book edition of ELEMENTS.
The rules are simple, for the next 5 days just remember to leave me a comment on this blog post. The entries will close by the end of the day on Friday, December 12.
Good luck and Happy Knitting!