Awa-Awa is another onomatopoeic word that means "soap bubbles" in Japanese..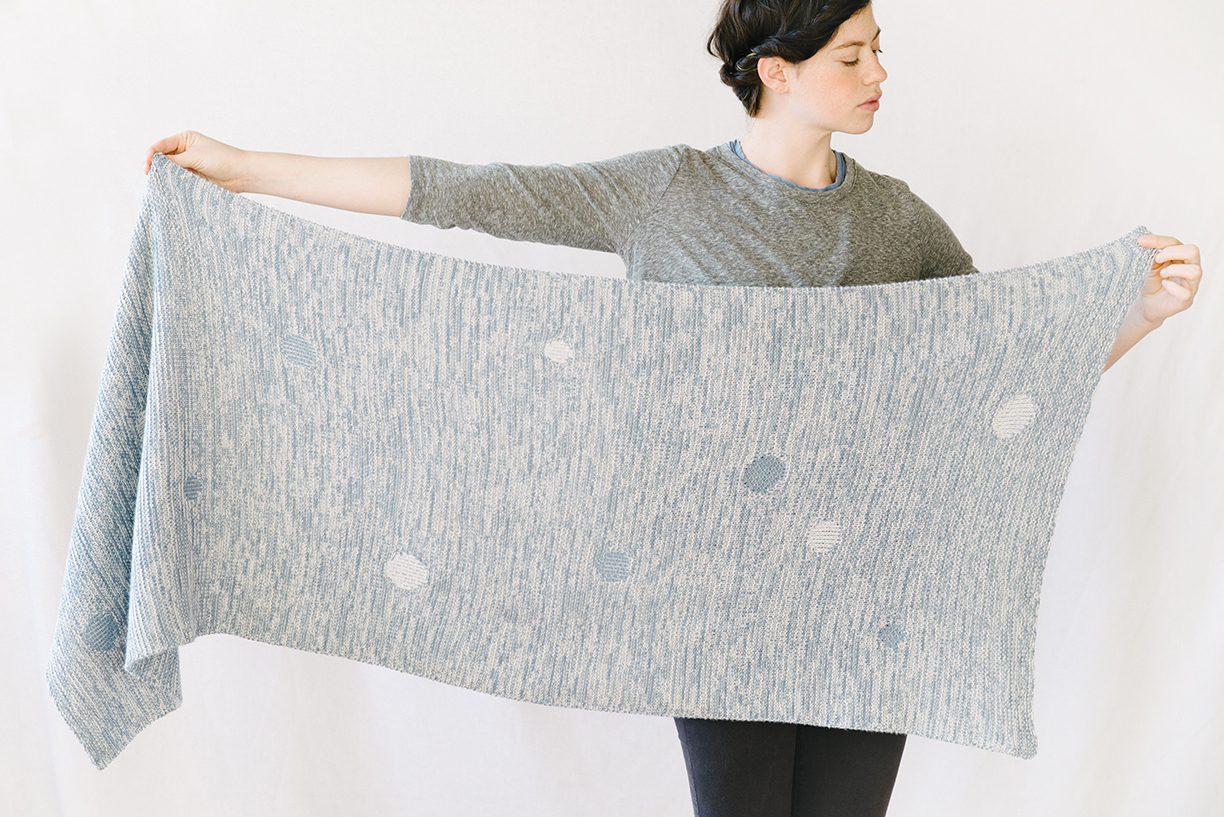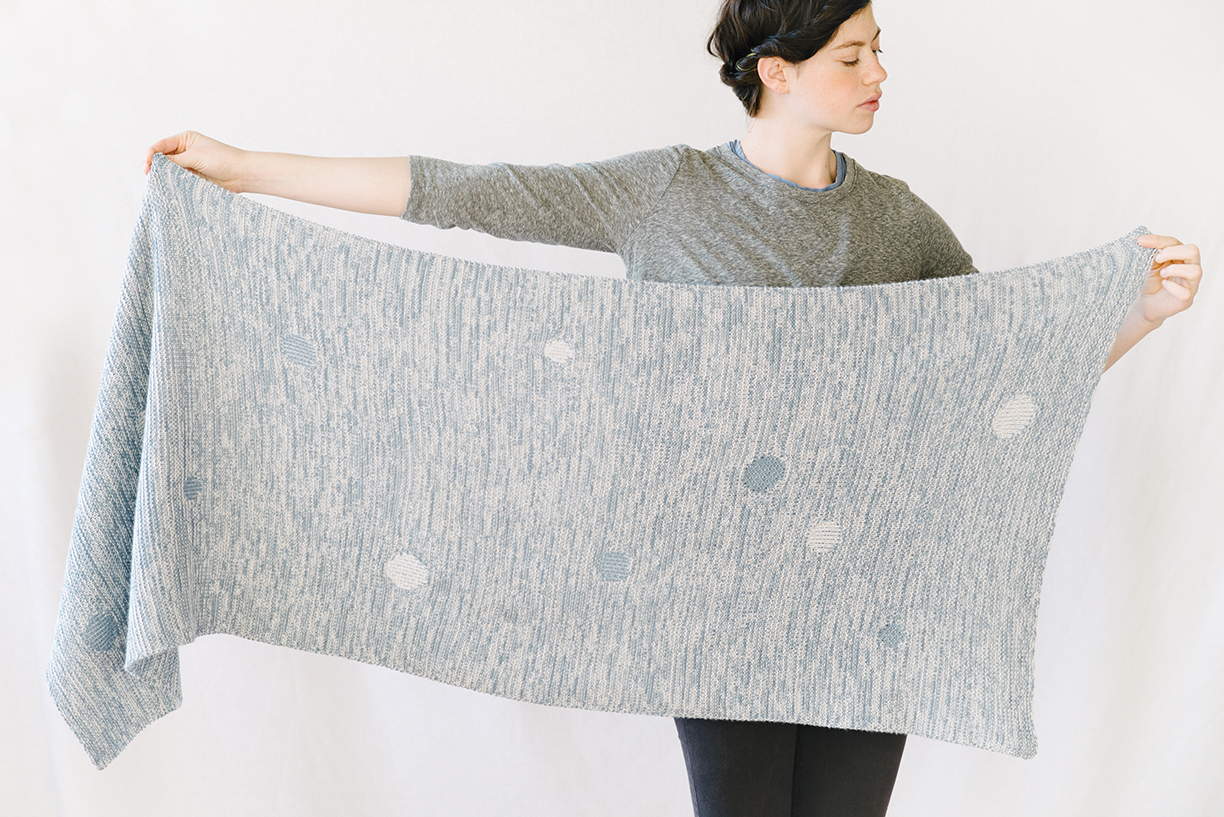 I must admit, ever since I have gotten my knitting machine back in 2011 in Japan I have discovered a whole new way of looking at hand knitting in absolutely new angle! Machine knitting and hand knitting couldn't be any different from each other. Complete polar opposites in my mind, but the thinking that machine knitting triggers for a hand knitter is so illuminating and it opens up a well of new techniques and ways to explore that knowledge and implement it if possible into hand knitting! I remember talking to my friend and fellow designer Kirsten Johnstone , who together with her friend Suzie Fry just had taken their machine knitting course and we got into conversation about how various techniques can be achieved. My excitement about my new "toy" often wouldn't let me sleep. As I explored around in search of any machine knitting courses while in Japan, I was out of luck for not being fluent in Japanese to take them. Machine's manual, YouTube videos. Numerous swatches later I felt like I was learning a new language. Even though it is still both knitting, they reside in separate universes. Later on thanks to Marianne Isager who introduced me to Mette Hyllested-Winge, Danish machine knitwear designer living in Tokyo at the time, who basically became my machine knitting teacher. She let me ask all the questions and work out all possible ideas I had brewing in my head. I have been so lucky to have met her! Engaged into two different worlds of knitting we often spent hours and hours contemplating and bouncing ideas off of each other, and get inspired by one another! That's how I have discovered what is called "plating" in machine knitting world, which Awa-Awa's technique is inspired by.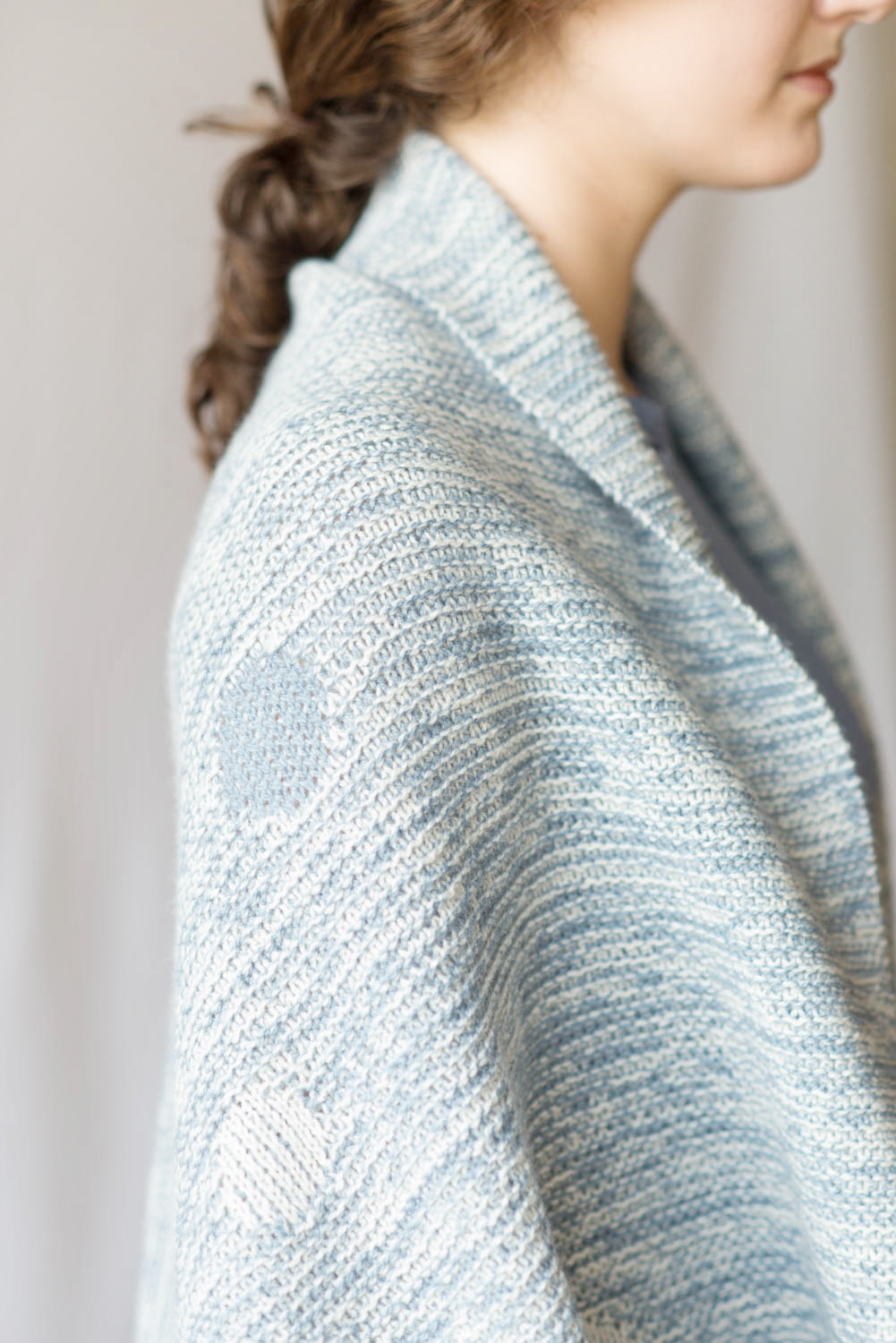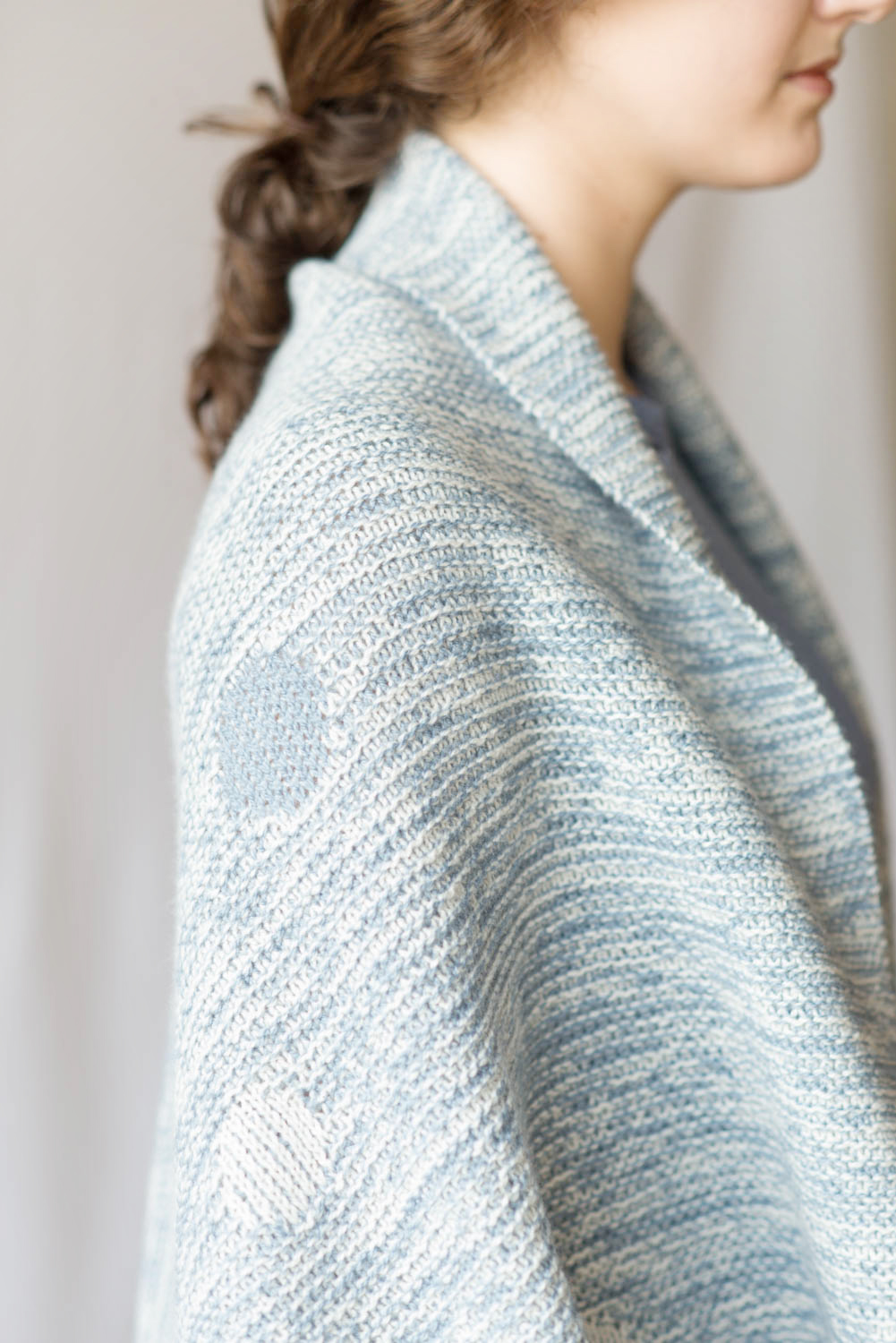 When Carrie (editor of Making magazine) approached me about my submission for DOTS issue , I had way too many ideas. I had some still lingering from my mini-collection with Quince & Co called Circles+Dots and I had just heard about Yayoi Kusama's exhibit coming to a museum DC with a retrospective show. She is the world known Japanese artist famous for her works reflecting love of polka dots, circles and their infinite use among many others. I was eager to dive into the process and explore, to swatch and discover which marriage of stitches, yarn and color might be the best option to fit the indigo-themed issue. Several attempts and stumbles later resulted in a pile of new swatches and techniques, where Awa-Awa's patterning resonated both with Carrie and me. But why is it that I enjoy the process of development so much – I got 3 more solid concepts using circles, that I filed it in my "ideas bank" to knit up later.  For me personally, this is just an example how endless swatching and brainstorming can lead one thing to another, and end up being something that can be knit and hopefully enjoyed when being knit and worn by others as well. And remember, inspiration is all around us, sometimes you just need to look down, like this awesome manhole cover I photographed somewhere in Japan.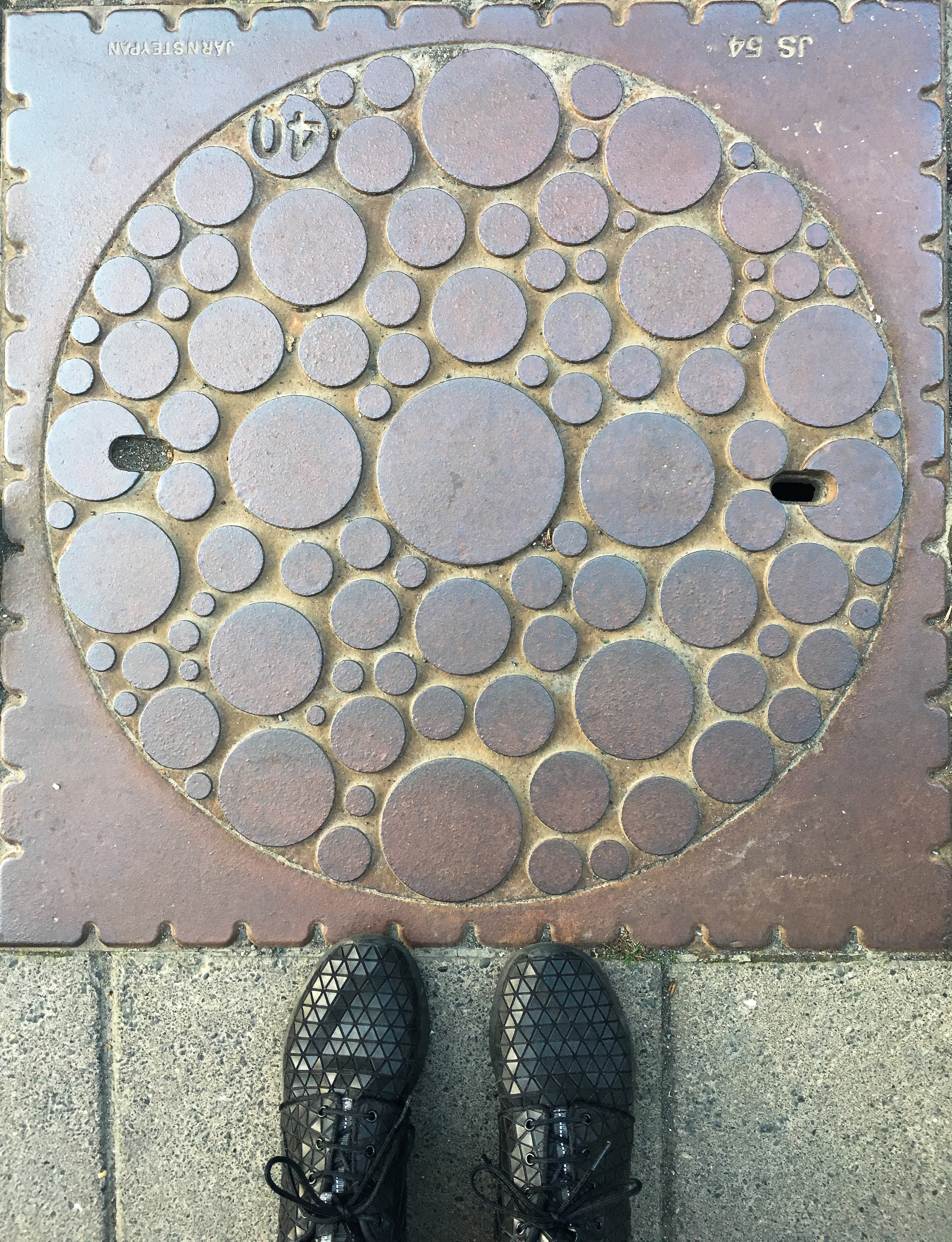 Just as in any knitting with color, picking them can present a challenge, so I have swatched several options for you to consider based on the color values.
The yarn used, Woolfolk Tynd, comes in an array of colors that you can carry together and pairing them together can produce truly different effect each time.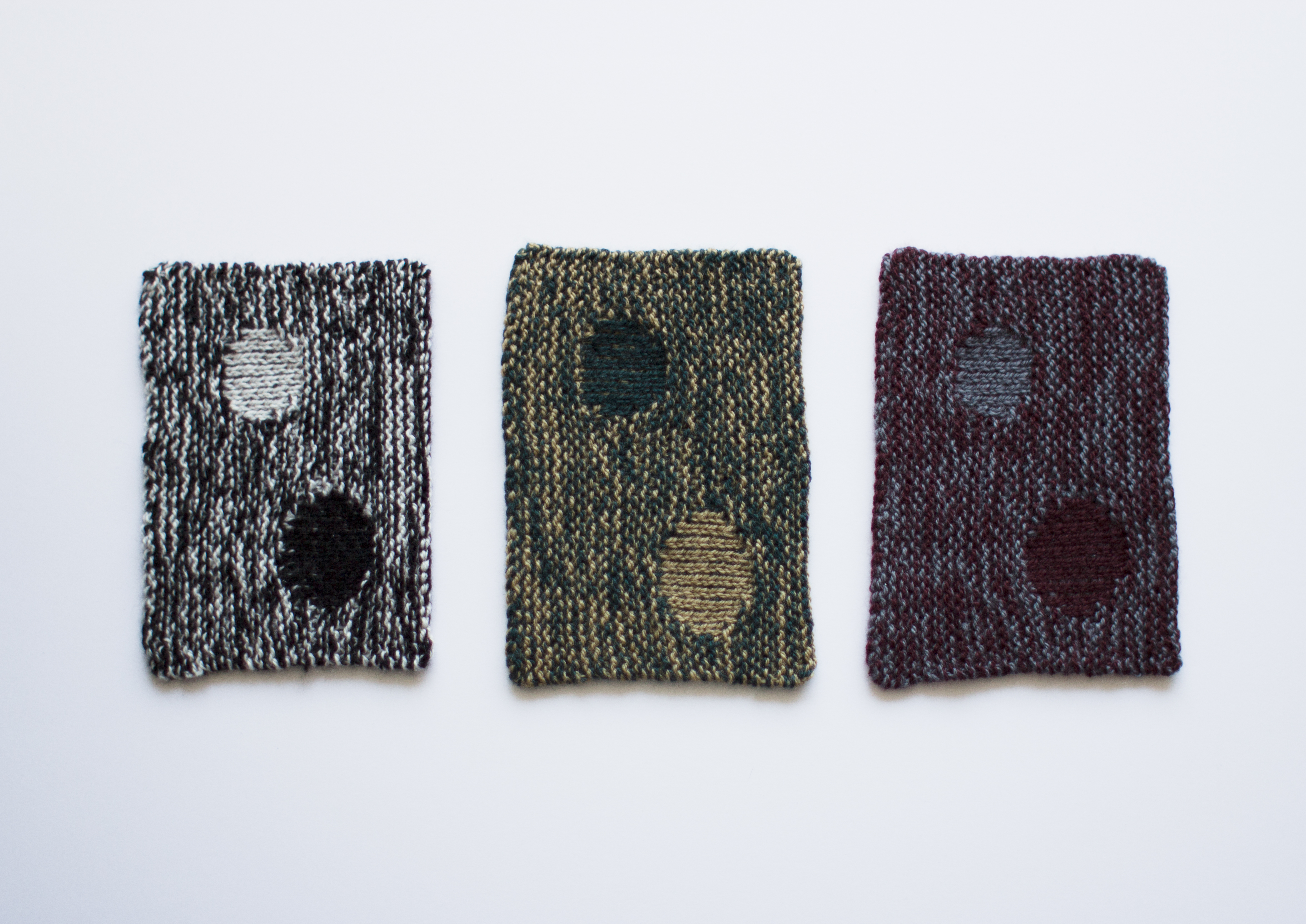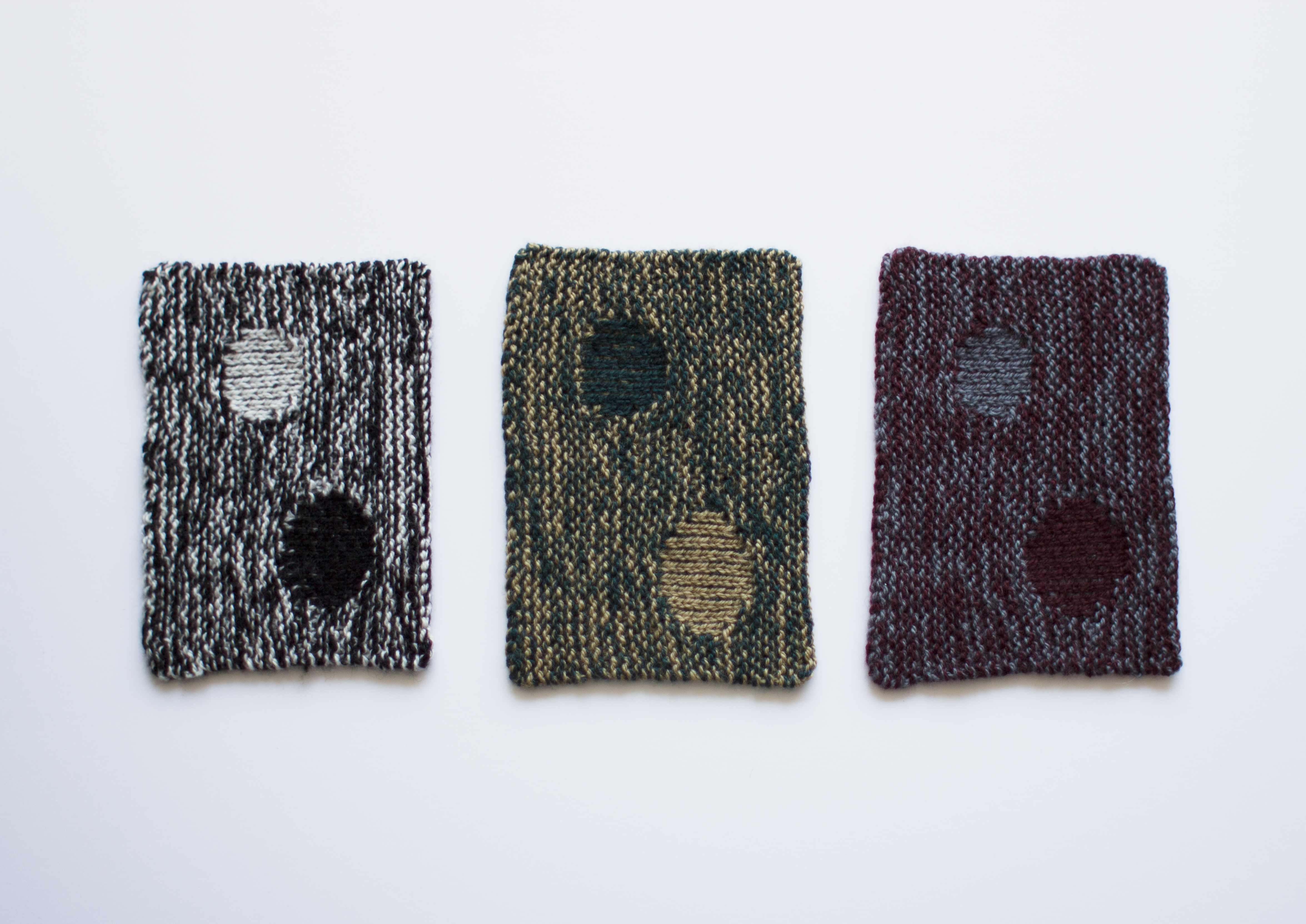 Left to Right : High Contrast, Medium Contrast, Low Contrast.
In original Awa-Awa I used Woolfolk Tynd in color 1 (white) and color 9 (light blue), which created a combination somewhere between a low and a medium contrast fabric.
But what's so great about a range in colors is that you can pick your own and choose how pronounced and sharp you wish your "bubbles" to be visible.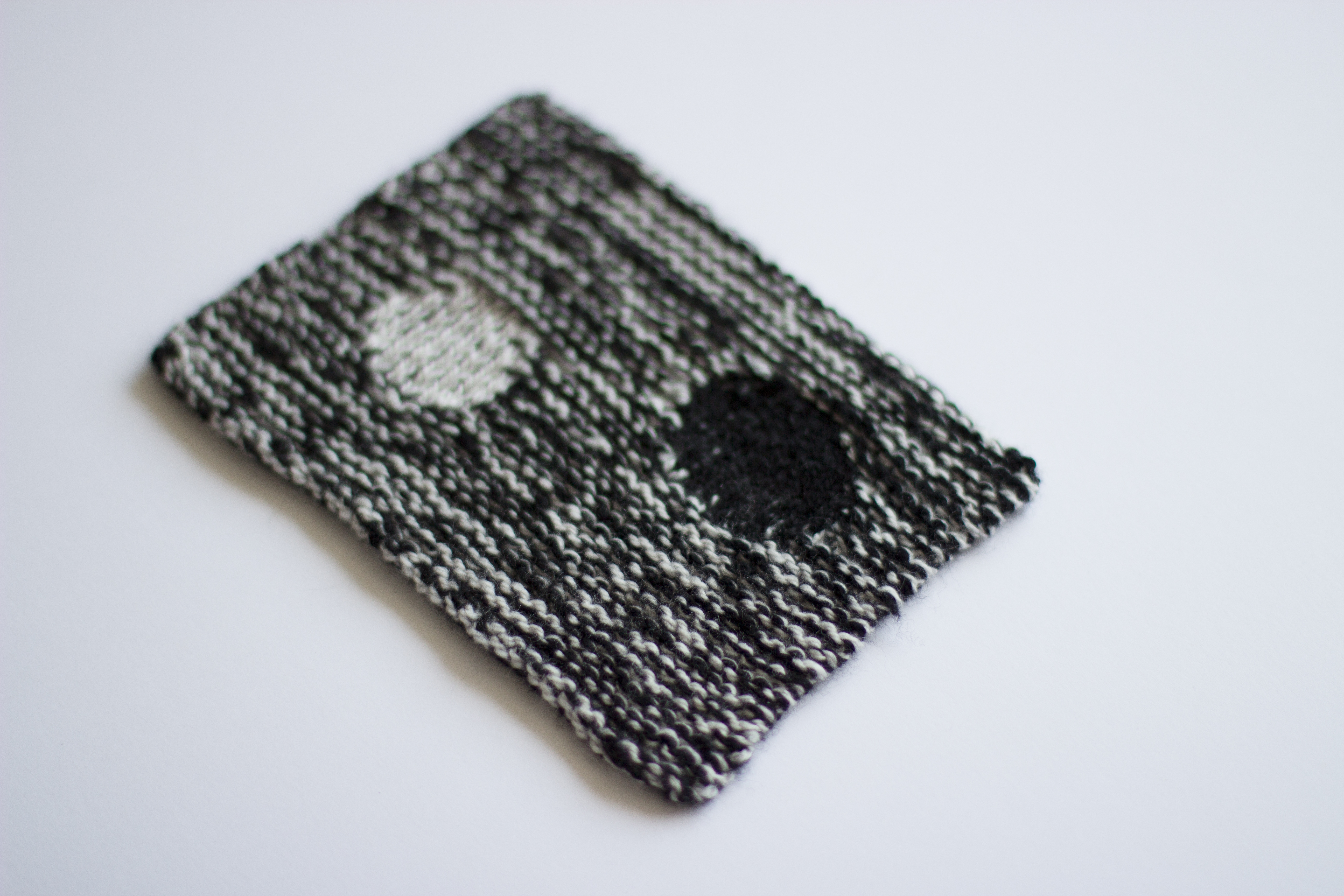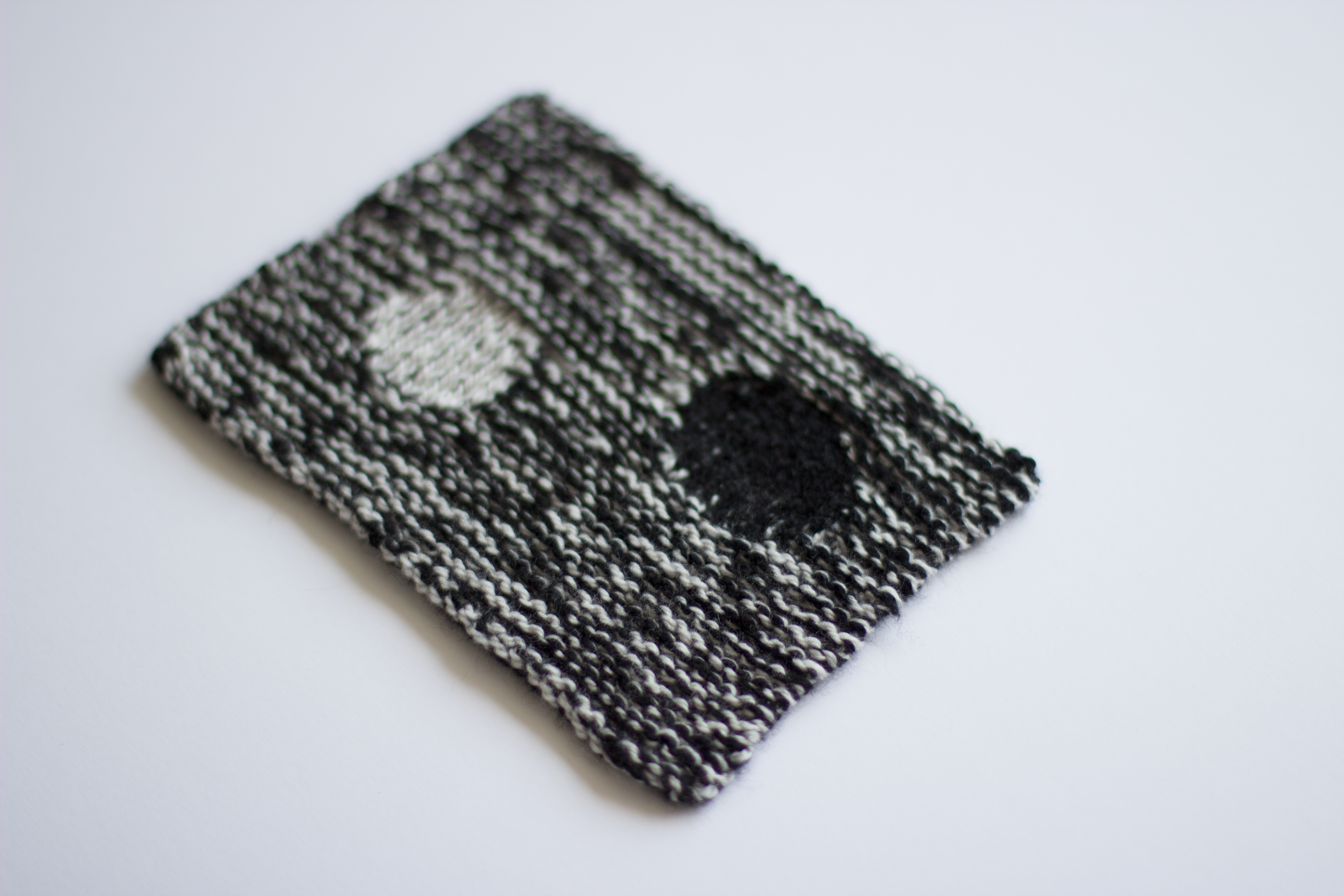 High Contrast Swatch shows the polar opposites and among favorites of mine for daily wear: Black and White. Quite stark and bold as a result, this swatch used color 1 (white) and color 15 (black).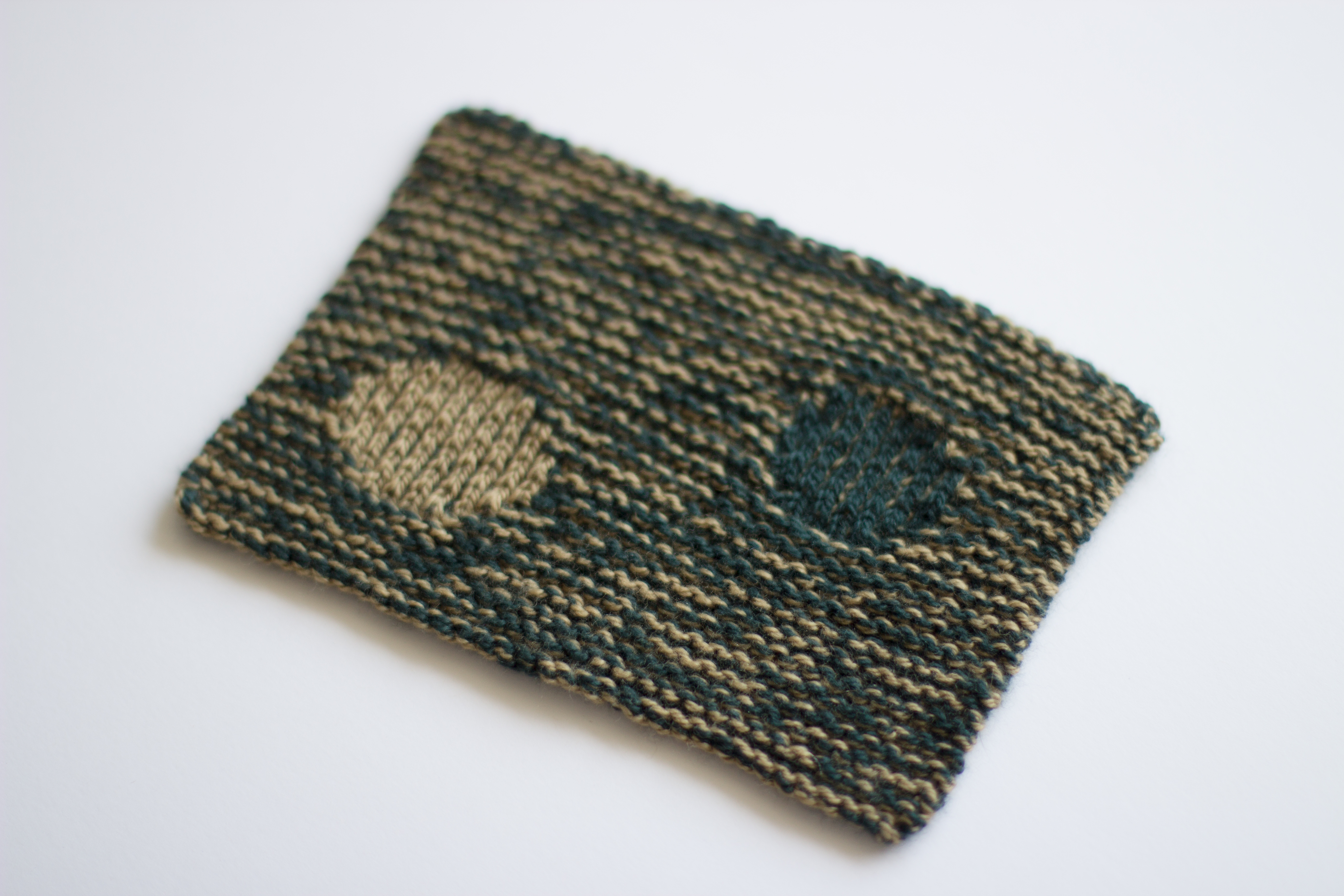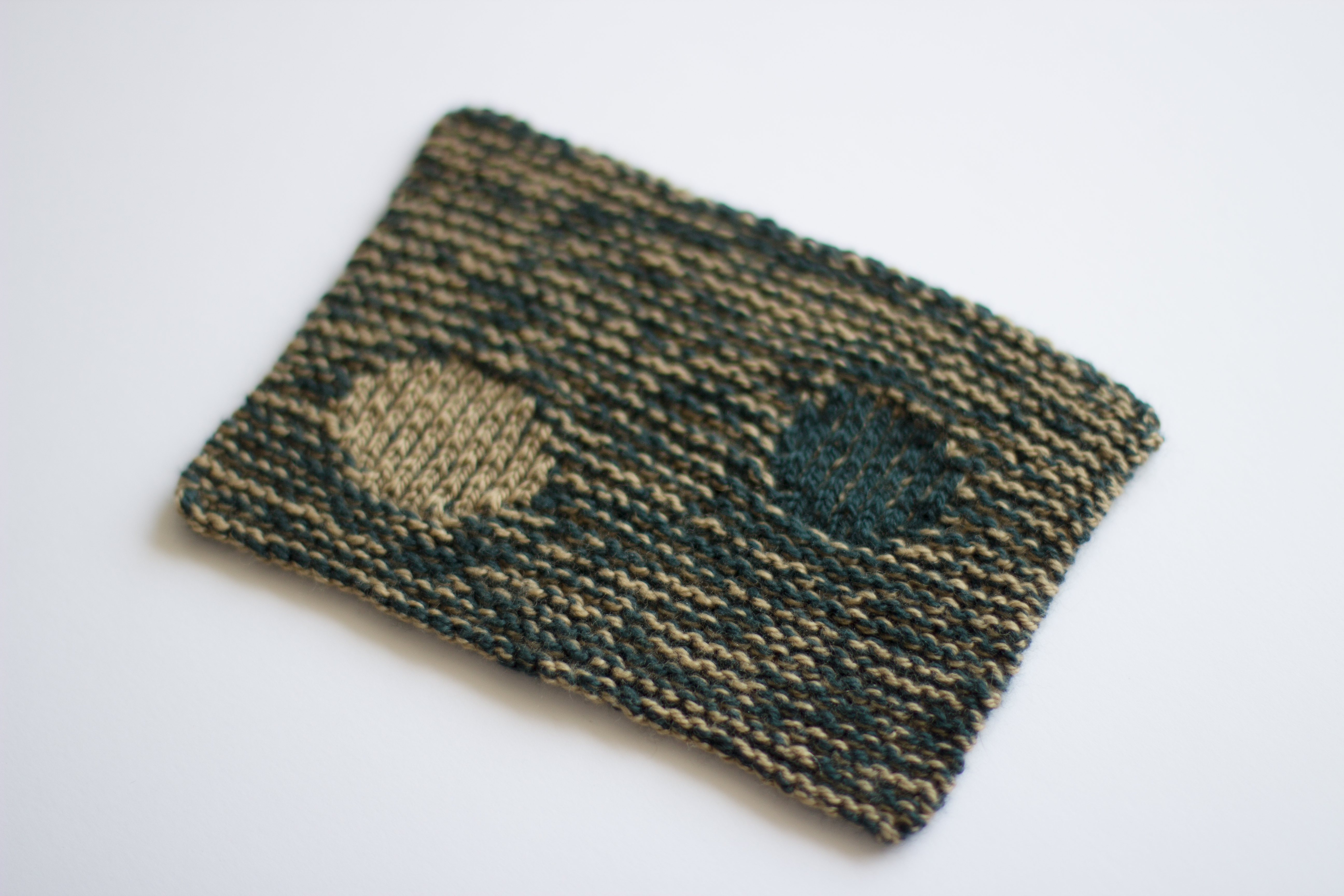 Medium Contrast Swatch has quite a bit of bright color in it, but the effect is moderate and both "bubbles" are equally noticeable without harshness of the lines. This swatch used color 7 (medium bronze) and color 14 (pine green).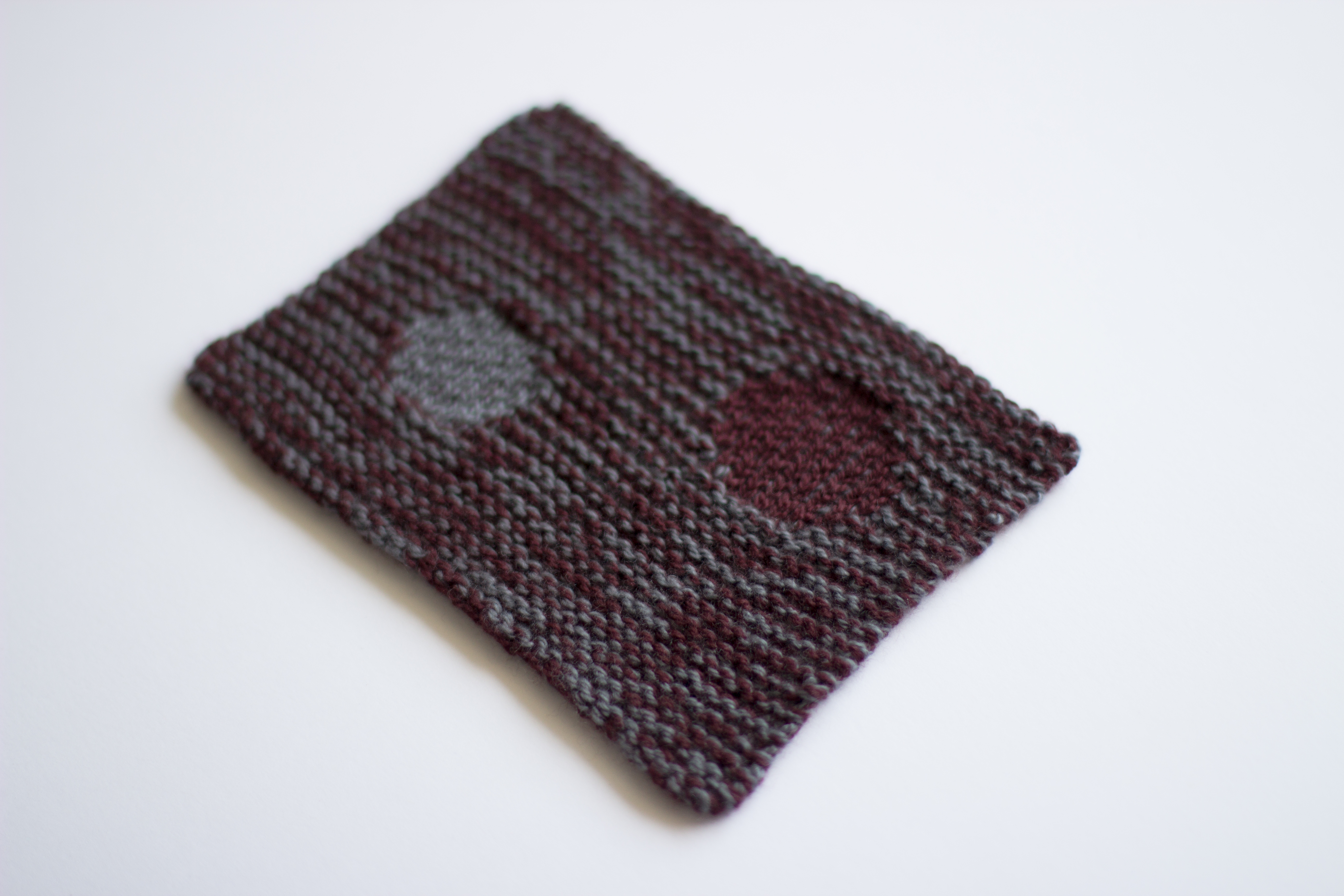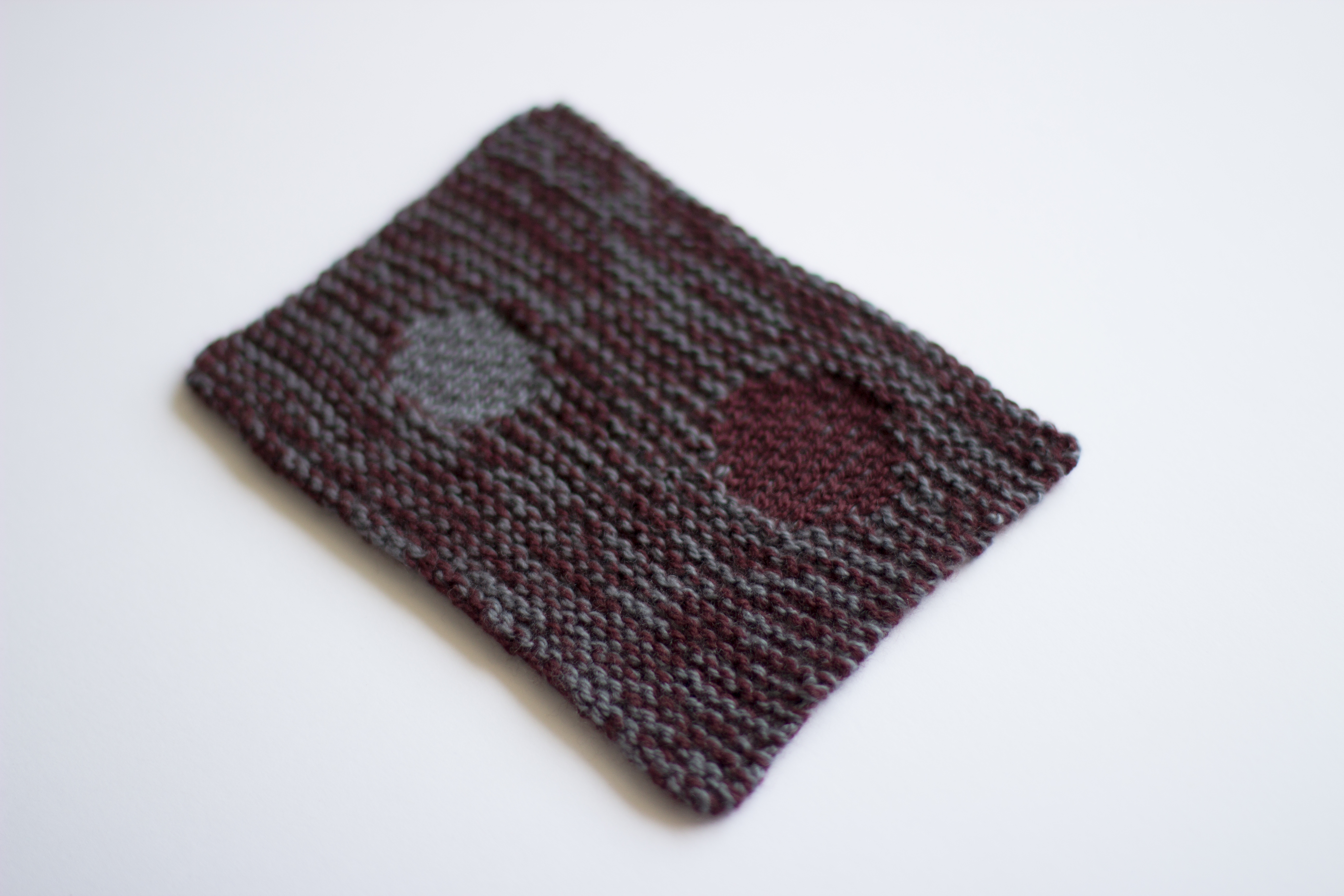 Low Contrast Swatch of mine still shows quite a bit of color, but the values are much closer. This swatch used color 4 (dark grey) and color 12 (burgundy).
And here are the same swatches again only converted into greyscale, where all the color is removed, but you can see the values and their contrast. If you are interested to learn more about picking your colors using value scale, you should read this wonderful 2 part blog post from Jared.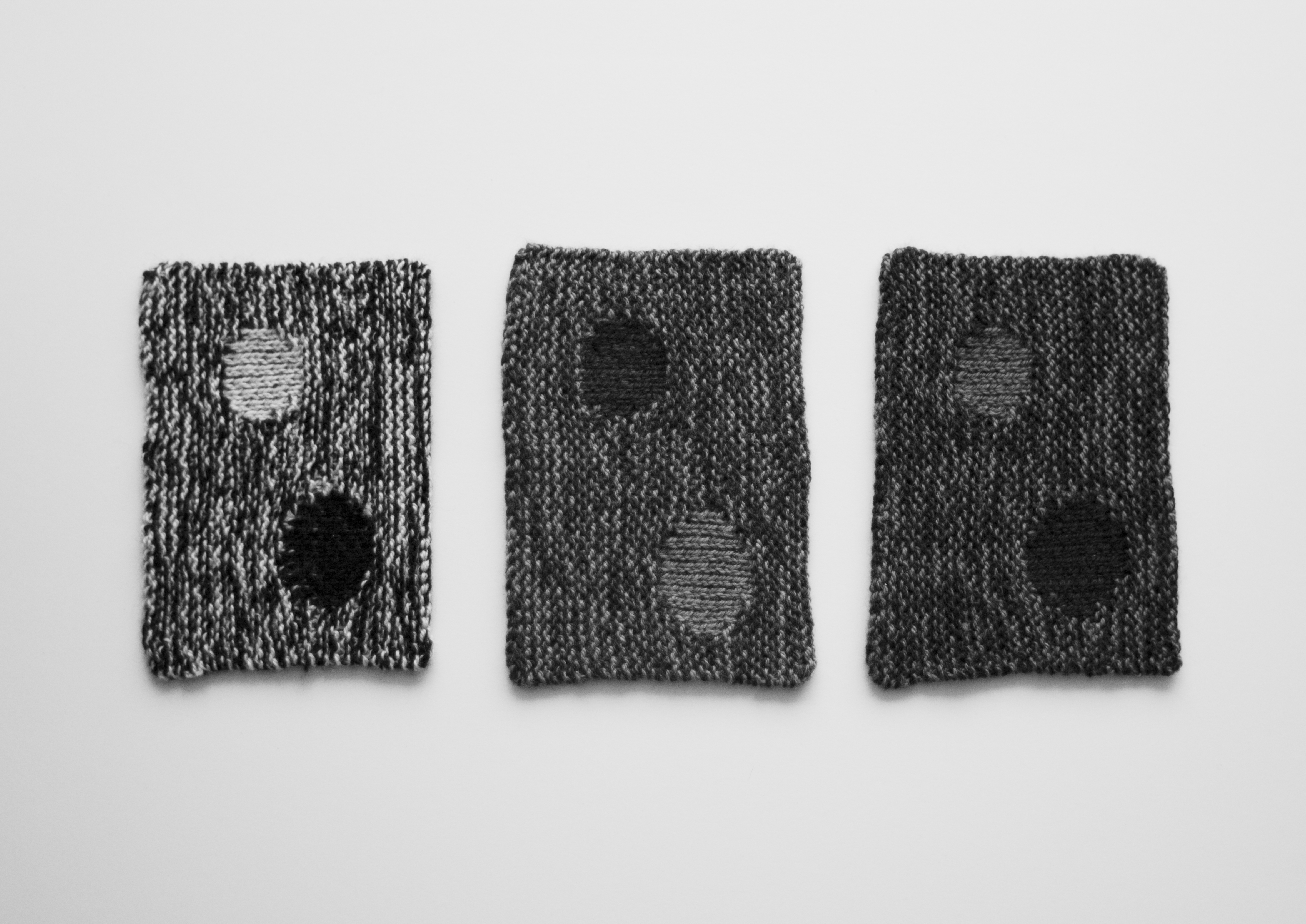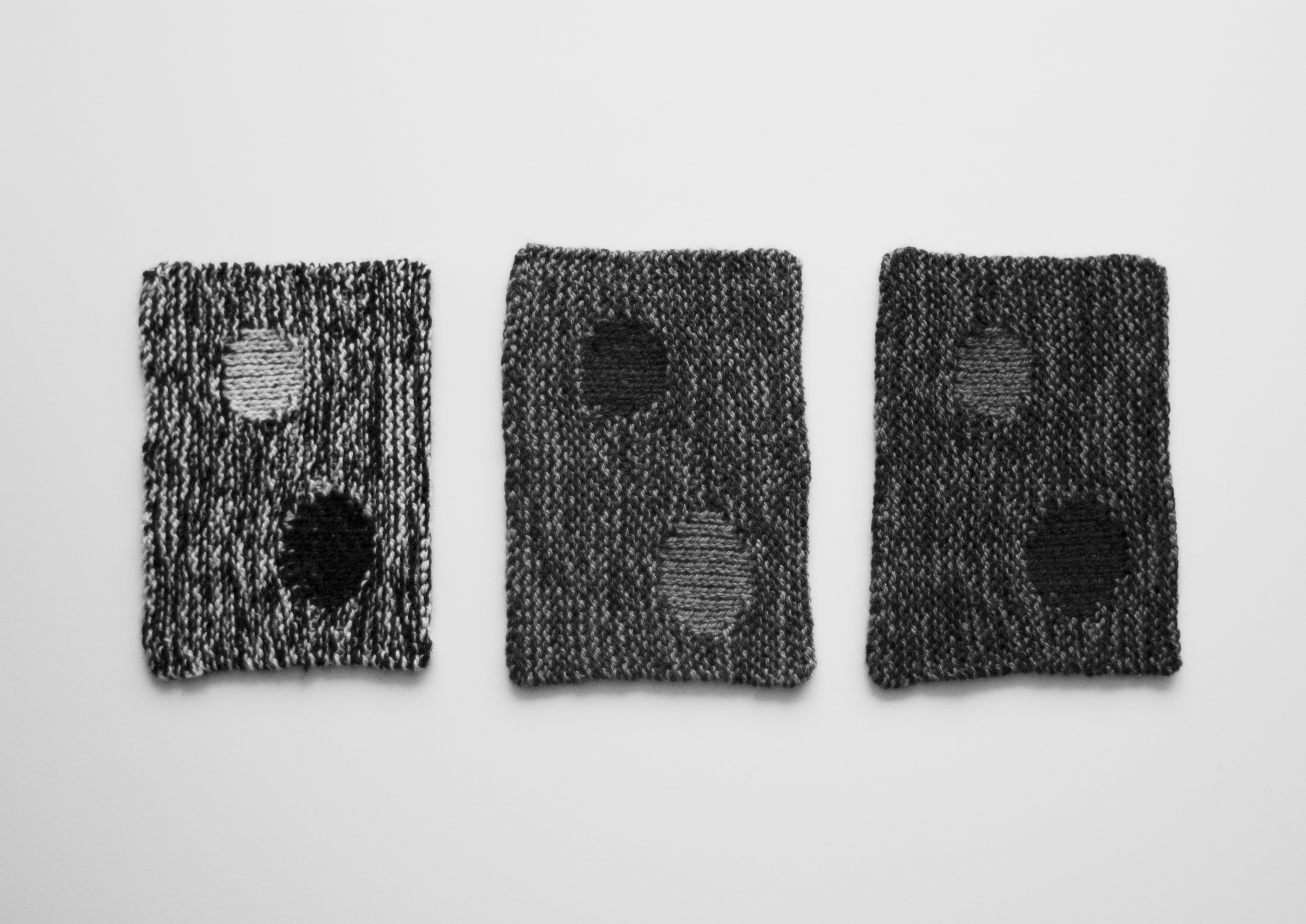 The techniques used in Awa-Awa are not complex, you need to know how to do some basic colorwork here and there. Within the pattern you will find tips and details on how to trap all your floats, and you'd trap them in pattern. Since this is a wrap and you wouldn't want any floats catching on jewelry or buttons, and it simply makes a nice clean finish on the wrong side as well. With this technique you don't have to utter world "intarsia" and the shapes that you can create are limitless – circles, diamonds, squares, hearts… anything you desire and put your needles to!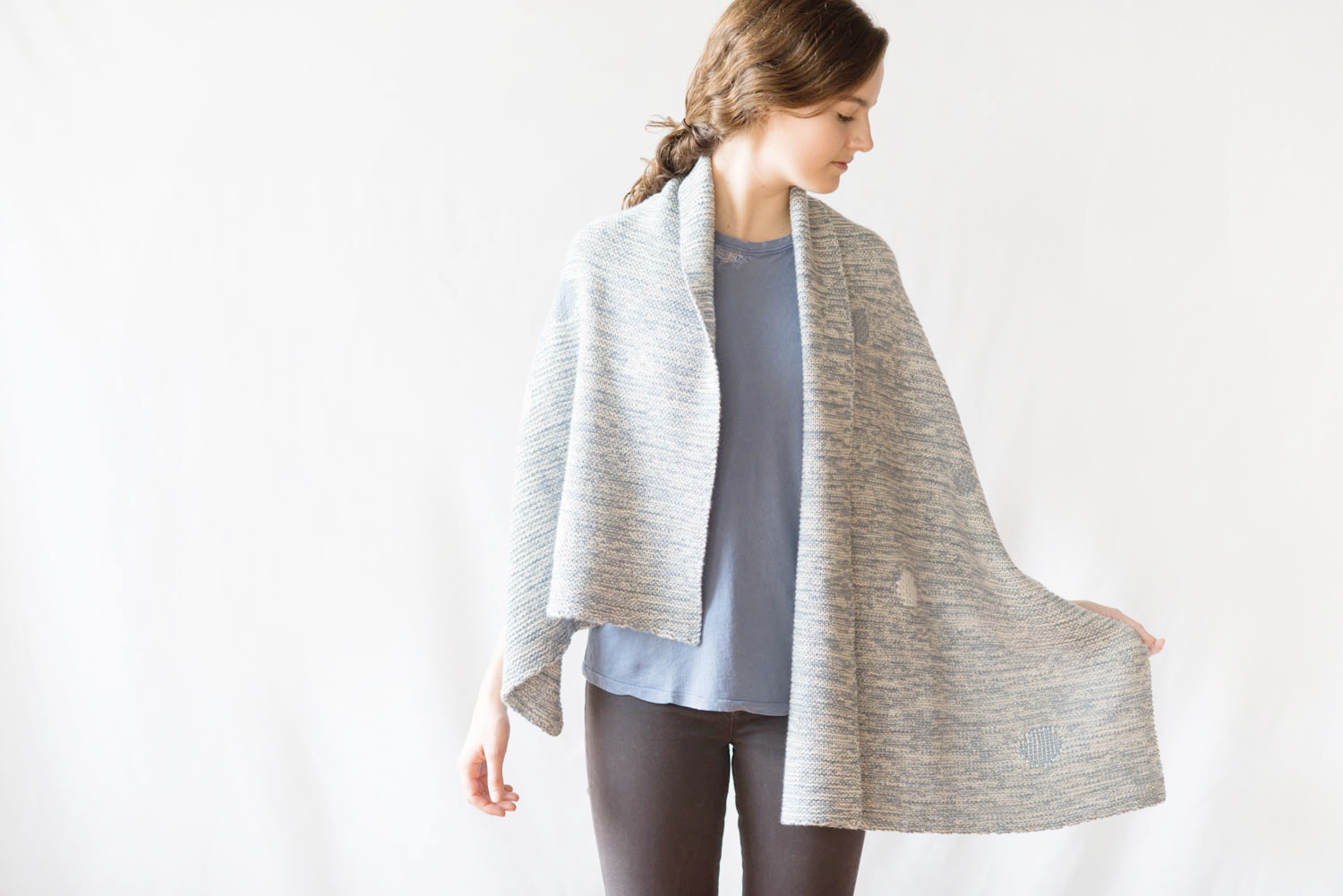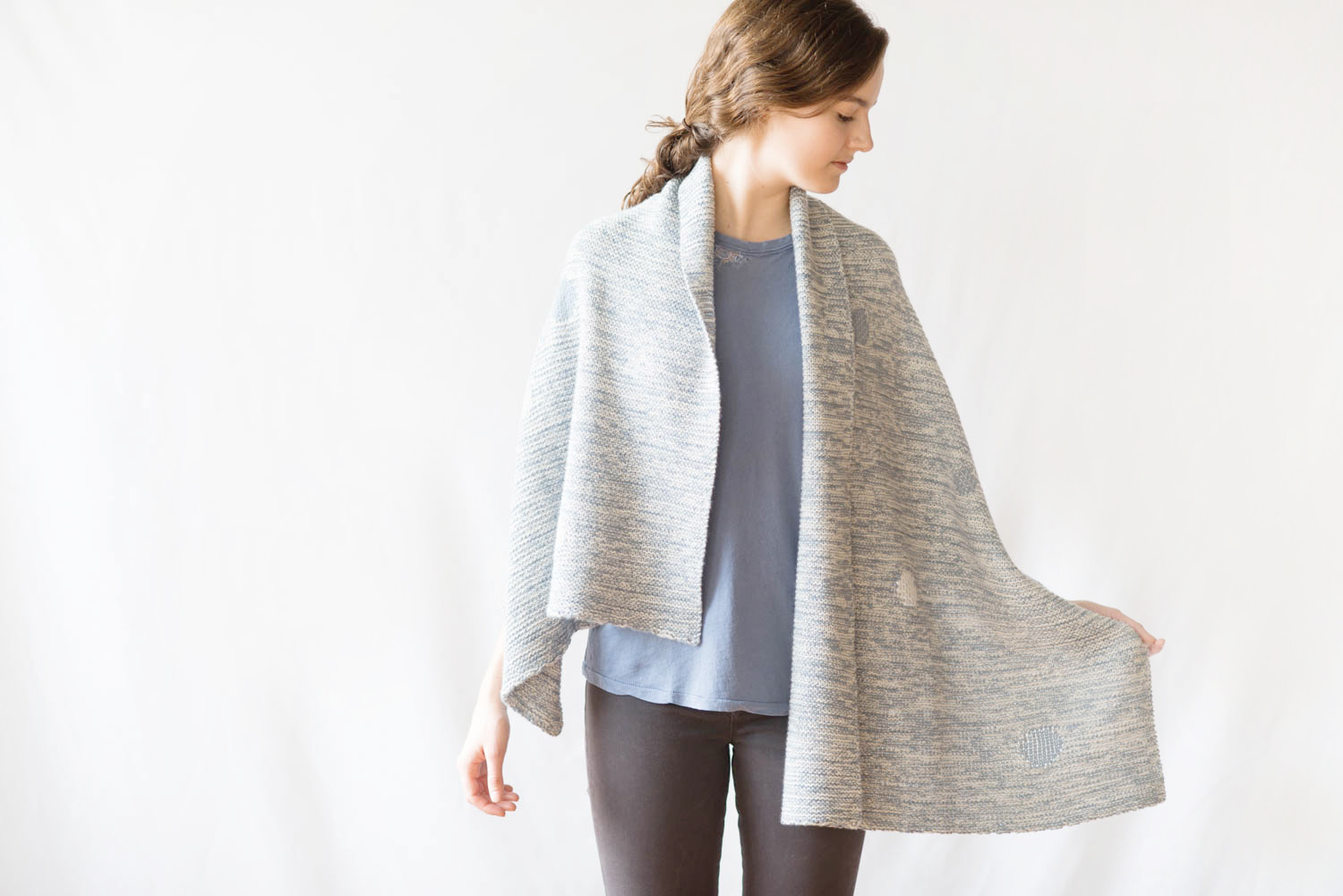 Currently, the original Awa-Awa Wrap sample is on it's way to Loop London and you will be able to touch and try it on there very soon along with a couple of my other trunk show pieces for the couple of months.
$7.00