The Destination collection was released by Blue Sky Alpacas earlier this summer and I was happy to contribute to this curious new series with my own adventure. I've got to think of my design and play with the new yarn while still in Japan. And even though I've traveled a lot and seen so many landmarks and architectural wonders that inspire me, somehow I ended up with the image of Tokyo Tower to remind me of my life in Japan. Particularly the last months of my residence I have gotten to greet the tower as my old friend over coffee and a baked treat while en route to teaching my classes. Painted in brightest orange red, my favorite color, it feels soothing and majestic at the same time. In earlier days we've visited the landmark and even went up it, but also once going up Mori Tower observation deck in Roppongi Hills, it presented a great view of my "friend". It's also hard to miss, Tokyo streets are quite easy to get lost at as there are no street names or numbering system that might make sense to a westerner, so Tokyo Tower saved us with its beacon several times.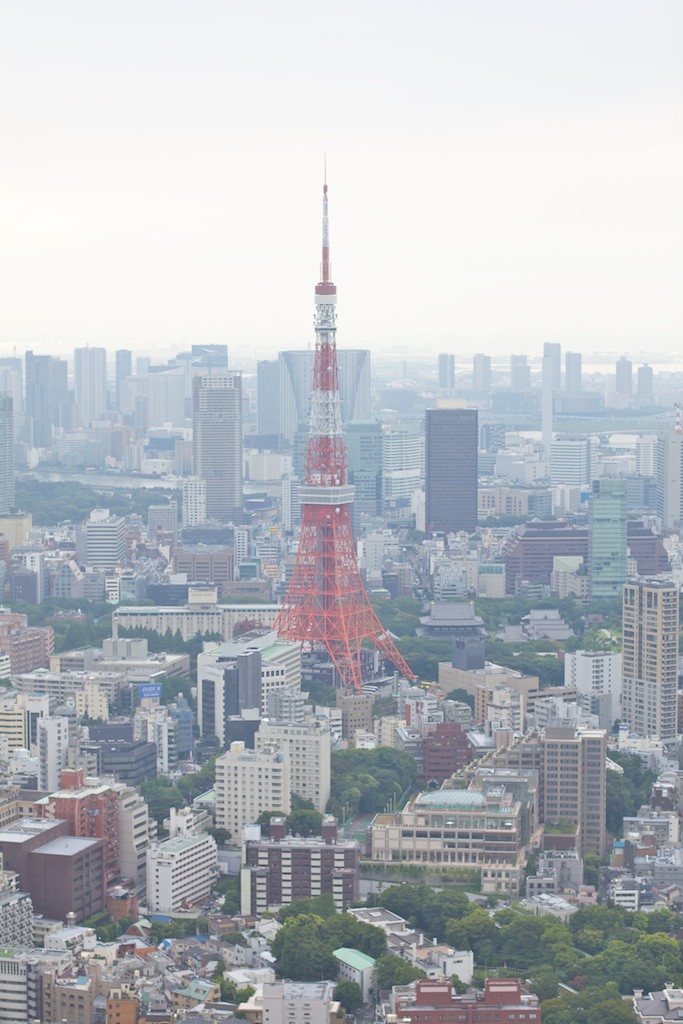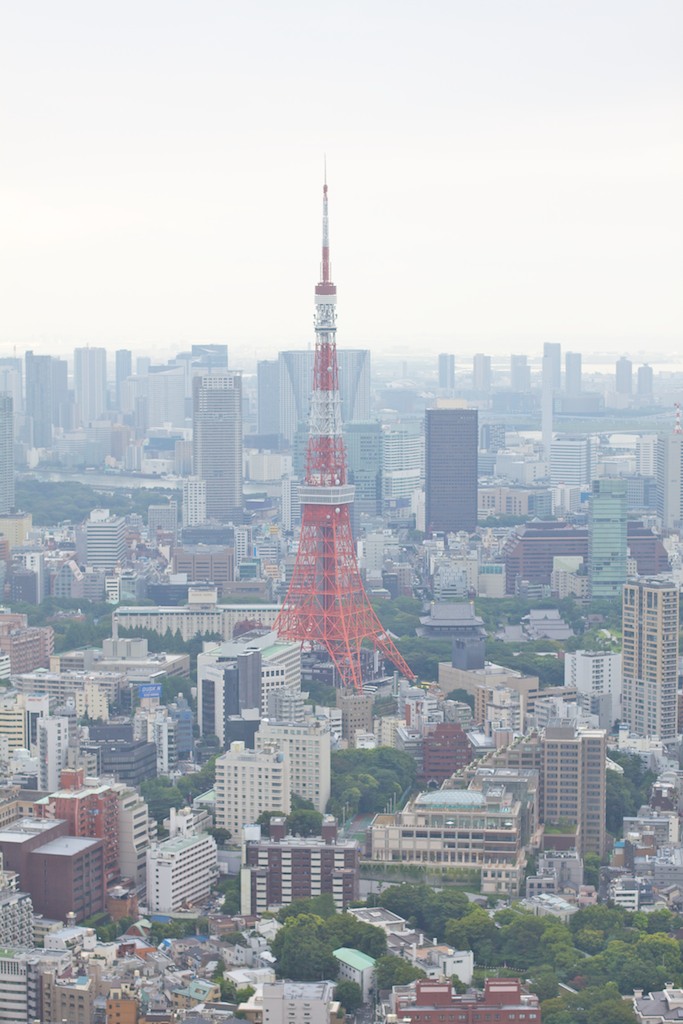 Once folks at Blue Sky Alpacas supplied me with a challenge of presenting a design reflecting Japan, I didn't have to think long that it would be the favorite landmark. Then it was onto the task which technique to use and how I would portray it. I've chosen lace on a solid knit fabric to give the outlines of the Tokyo Tower simply that it was one of the ways using only 1 skein of yarn of new scrumptious Extra and produce a wearable quick accessory. But also since I don't get to see my "friend" anymore every week, it almost looks like a fizzing image in my head.. it's there, but so far far away! It was a beautiful memento, which makes me think of Japan every time I put it on.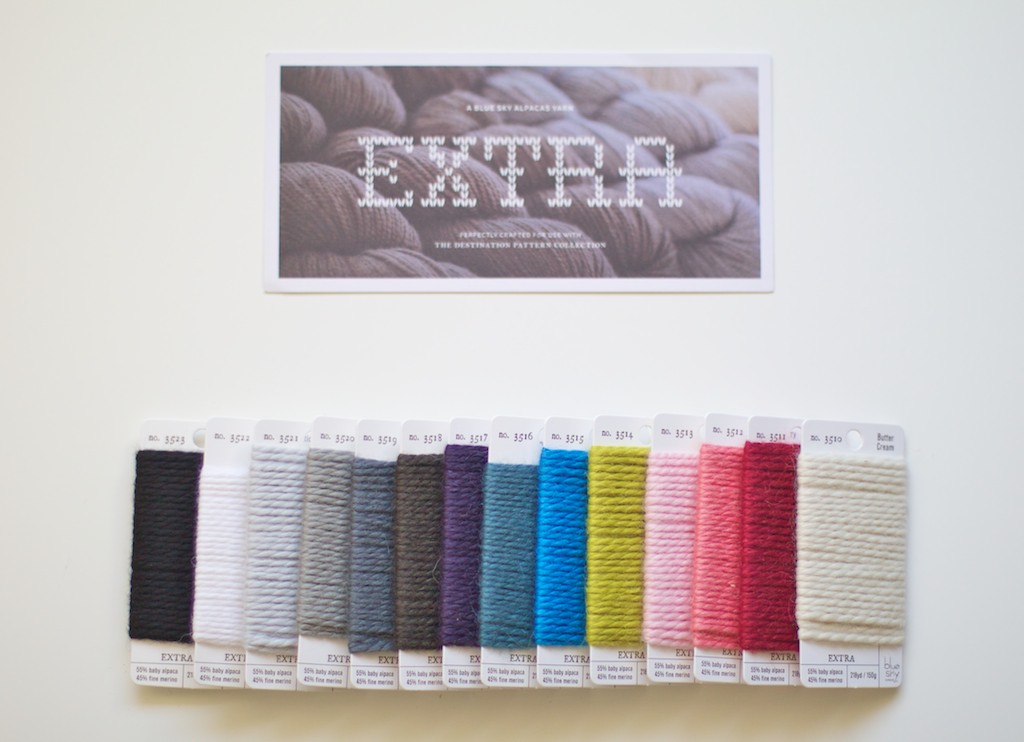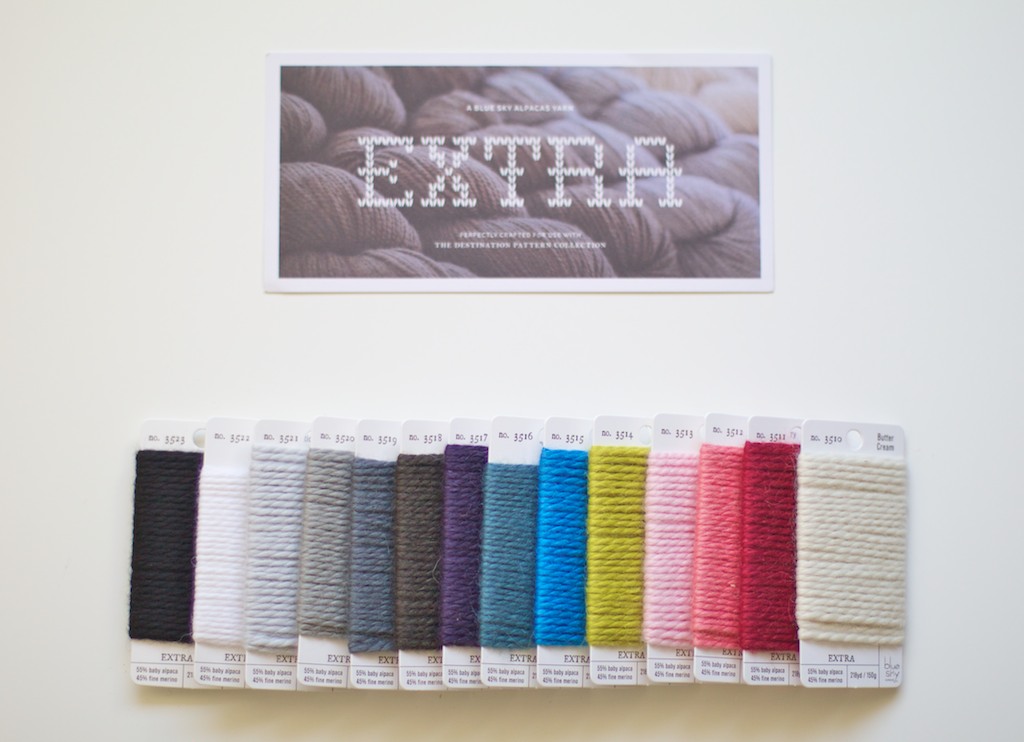 New yarn – EXTRA – comes in an exciting palette to satisfy probably the pickiest knitter with tons of neutrals (I'd take all the greys, please!) and vibrant brights that are always great for quick gifts and bigger garments. The yarn comes in hefty 150 gram skeins which is enough for almost any accessory and the nice tight twist is great for exploring the range of various gauges. I would go from US 8 (5mm) to US 11 (8mm) and it will still render beautiful fabric once washed. The baby alpaca content gives the slight fuzz and extra warmth while merino provides a great drape and structure. Tokyo Tower Bandana compiles elements of a cowl and a triangular shawl in one. Worked top down, first in the round, then flat. It still might rank among TV knitting, but only in the beginning, the lace part is custom and quite tricky so might require more concentration on that part.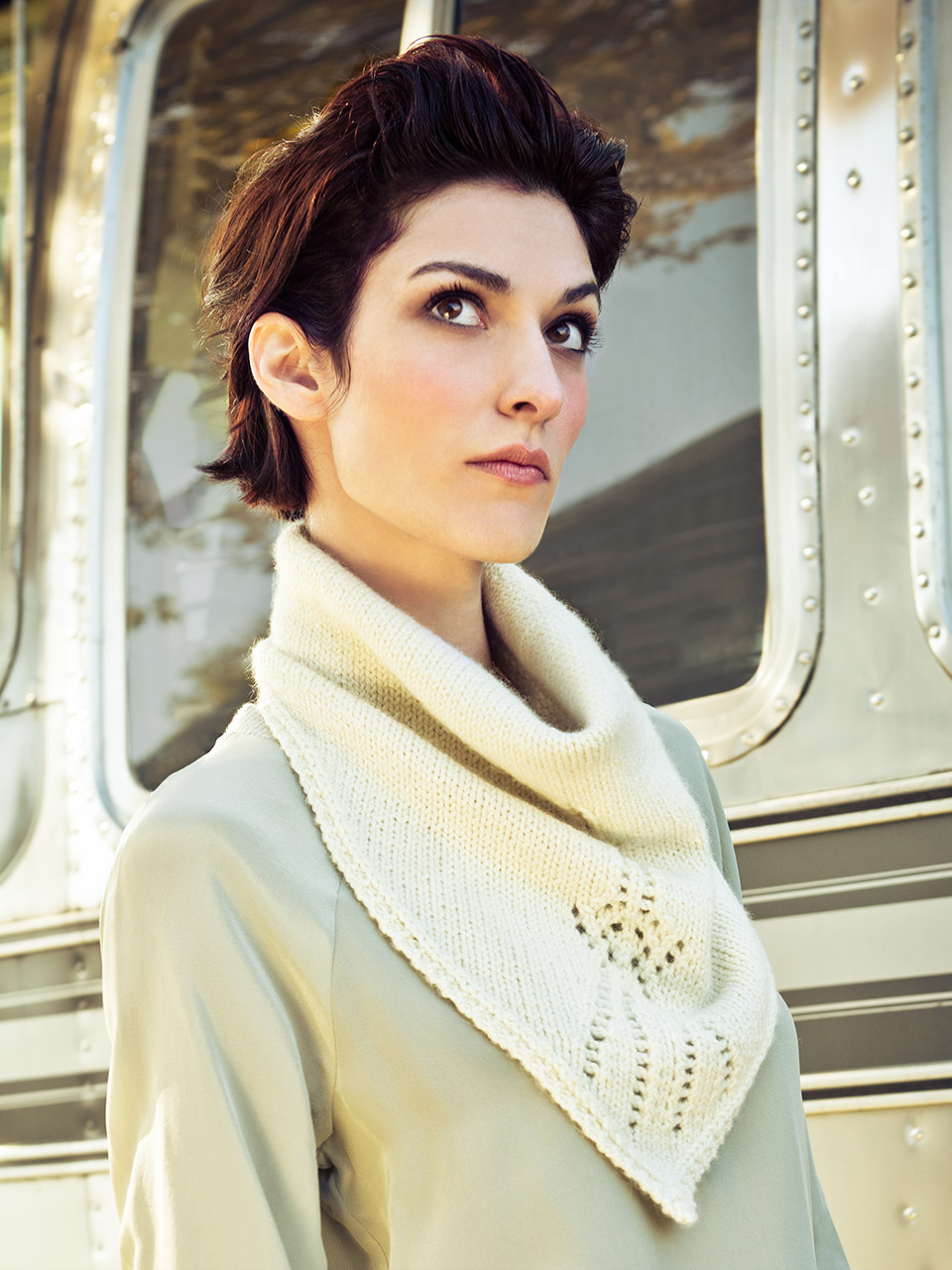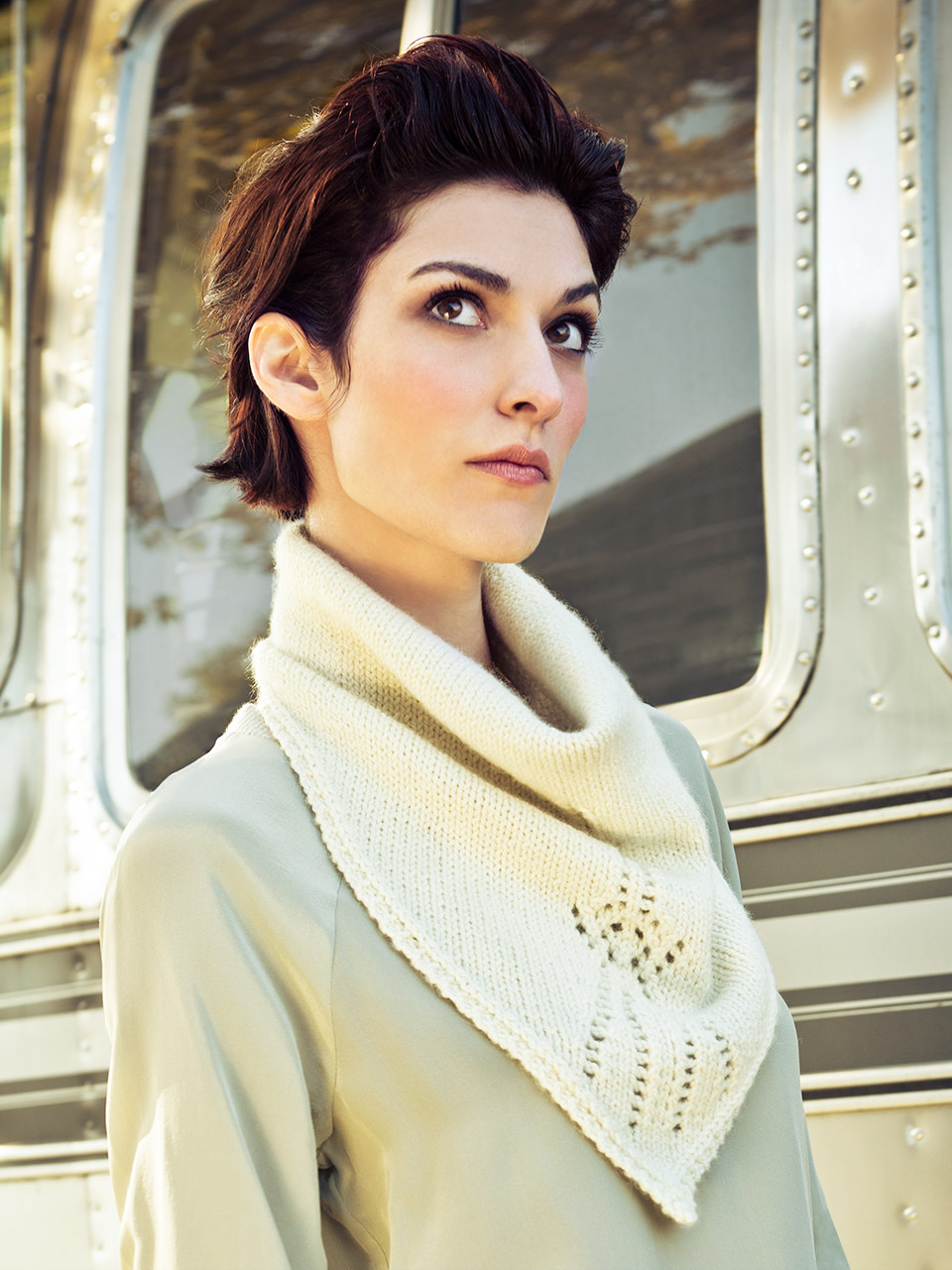 photography © Blue Sky Alpacas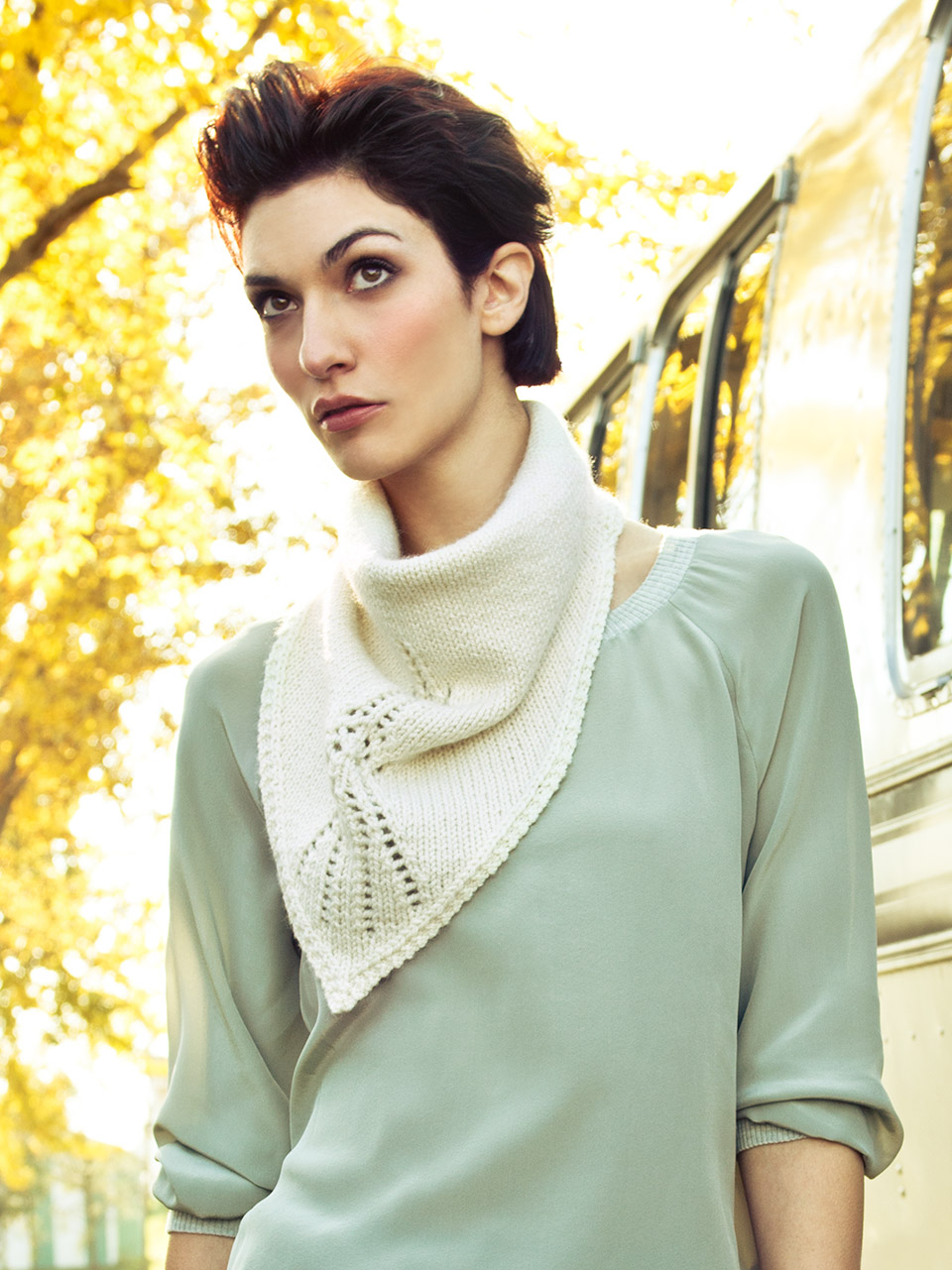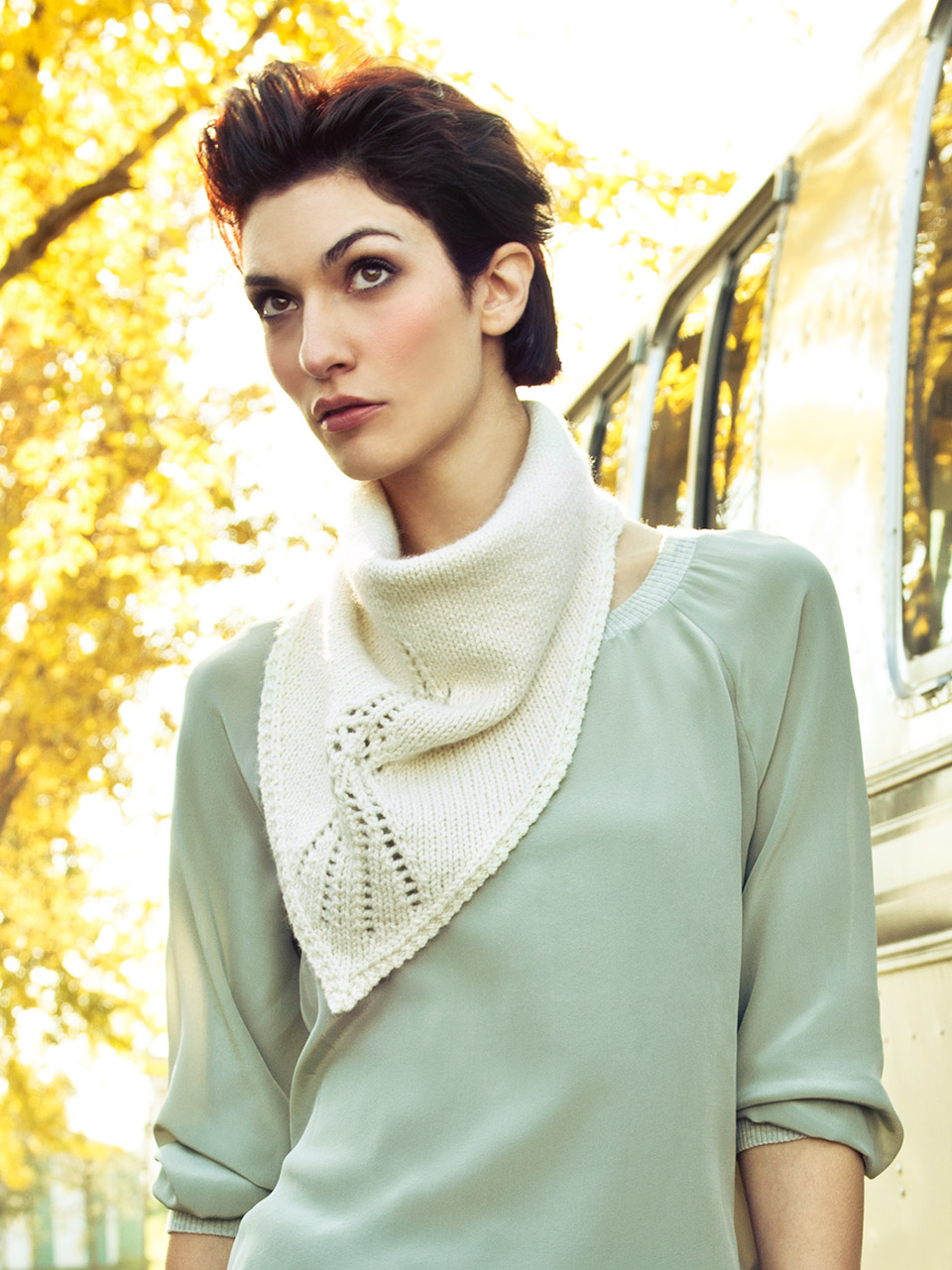 photography © Blue Sky Alpacas
And now onto even more fun part of this post! A giveaway and a Knit-A-Long announcement! I understand that getting your hands on new and exciting yarns and patterns is not always that easy, thankfully team at Blue Sky Alpacas understands that and  kindly sponsored this giveaway! I am giving away 2 skeins of Extra accompanied with my Tokyo Tower Bandana printed pattern in a cool new format that includes photography of the details and beautiful layout and packaging.
Just leave a comment below, making sure to link to your contact information, letting me know which is your favorite landmark that you might have grown up around or encountered during your travels by end of Sunday, August 17th. And I will announce the winners on Monday, August 18th.
Concurrently, starting Monday, August 18th I will also run a week long Knit-A-Long in Friends of Blue Sky Alpacas group on Ravelry. So please join me as we knit our Tokyo Tower Bandanas in which mine will, of course, be grey.