As I mentioned in the last blog post the urge for something new and linen-y has been eating at me for a while. Since I do not have much time to knit for myself these days, I was looking through my extensive linen yarn collection and trying to decide what can I make quick enough yet create one of those garments that I have been missing from my wardrobe. I do have quite a bit of Louet Euroflax which is a good staple wet-spun linen, but for being Sportweight I had to move onto something thicker…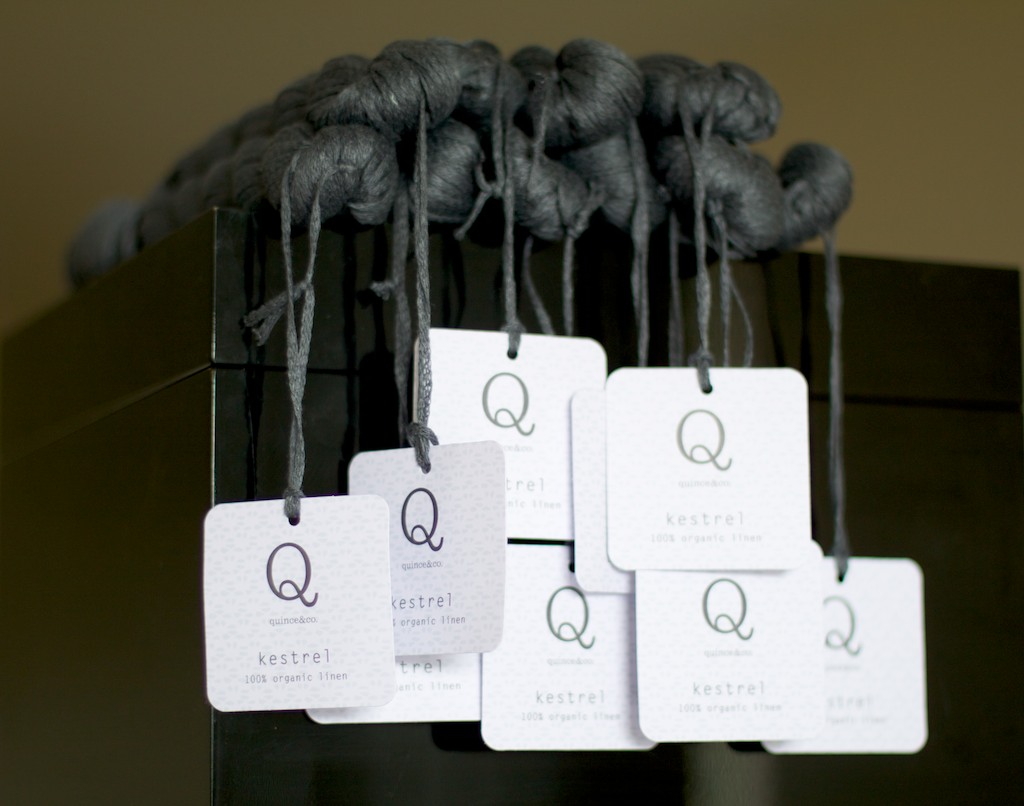 I remembered that just recently Quince & Co released their new bird – Kestrel – into the wild. At first sight this yarn is not what it seems, it is absolutely not what one would expect it being knit up. I do not have much experience with the tape yarns, but most of them that I tried earlier in my knitting years ended up not in my favorite pile. Kestrel is quite thick and a chainette construction yarn, that is flattened into tape. I was skeptical that the yarn might be too novelty looking when knit up. And I was wrong! First seeing garments from the Kestrel Collection and then seeing Jamie of Fancy Tiger knit on her Kestrel tank at TNNA in May gave me a chance to look closer and touch and assess that the knitted look of Kestrel is what I want right now, right this minute! Malleable, soft, textured, yet not into dangerous territory for me. As we know, plant fiber based yarns tend to grow after wash and wear but the construction that this yarn has I am pretty sure it will do the its best and keep it in shape much better! As more and more projects started appearing online I was certain my only problem would be picking the color… I really love Rosehip colorway, but I chose Pebble for my Davis pullover by Pam Allen from Quince & Co Kestrel Collection. I see it as a in-between seasons, late summer nights sweater, a minimalistic luxurious sweatshirt, which I can wear every day if I please.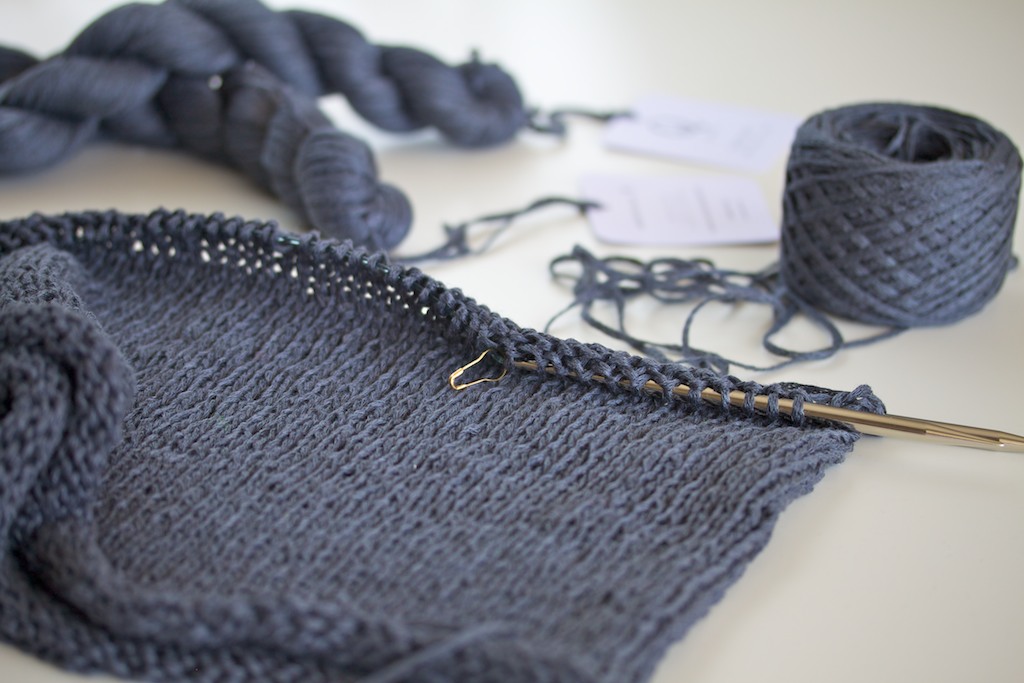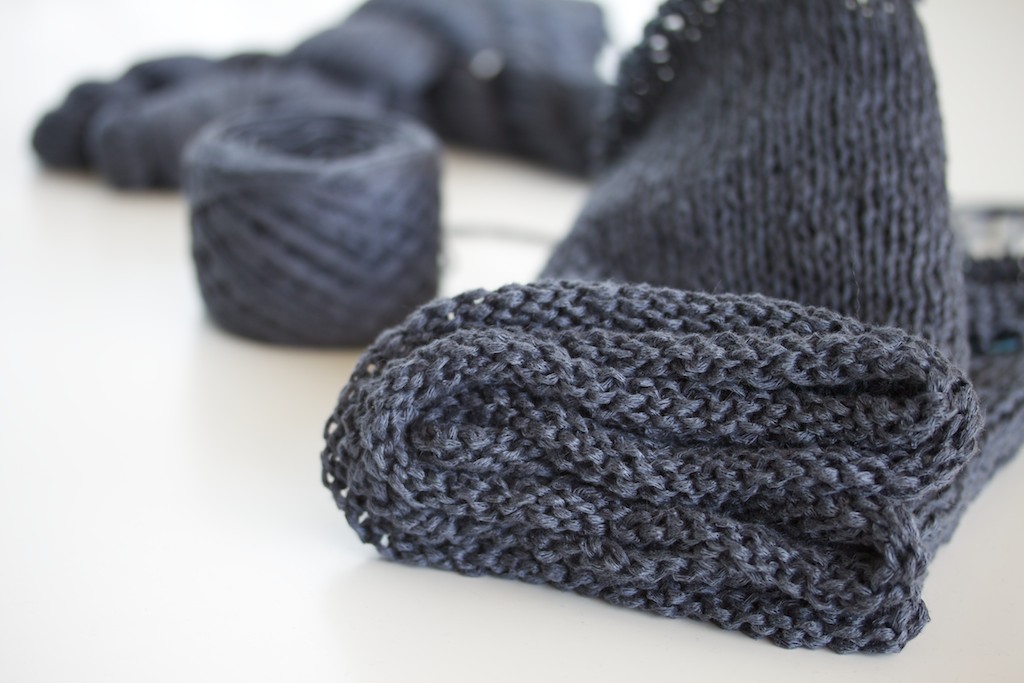 I don't think there is a more gratifying knit! I got to 75% of the said sweater within just 2 days. Since this has been chosen to be my reward sweater after doing all the work in between, I have now set it aside simply that I get to enjoy knitting it longer… I am a result knitter, but with this I want to learn to become more of a process knitter, it's just this good. And I can say it has already paid off, since I came up with an idea for a new tutorial. And I cannot say enough of the pleasure it has been working from a pattern that is already written and I just need to blindly follow instructions. Even designers need a break from designing from time to time, but it doesn't mean I have to stop knitting.