Somewhat two months ago I made this simple yet lacy and saucy scarf/shawl, named it Bear Claw Scarfette. It was really fun to knit and a great way to practice your lace skills. Here is a pattern for your enjoyment folks, it may not be right for the season, but lace yarn nowadays really is much more sophisticated and all you can indulge in! My new craving is Voile de la mer, Seaweed yarn with Seacell fibers and silk in it!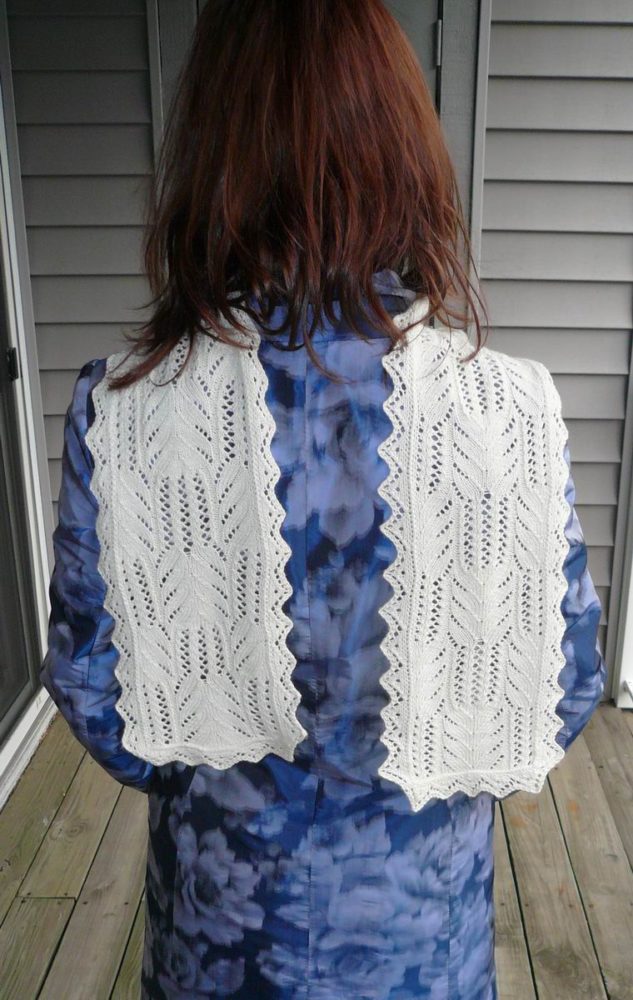 For this particular scarfette is 45″ length with the borders. Best if you have 100gr of a laceweight/fingering yarn, I had used only 64 gr for mine, hence I wish it was just a bit longer.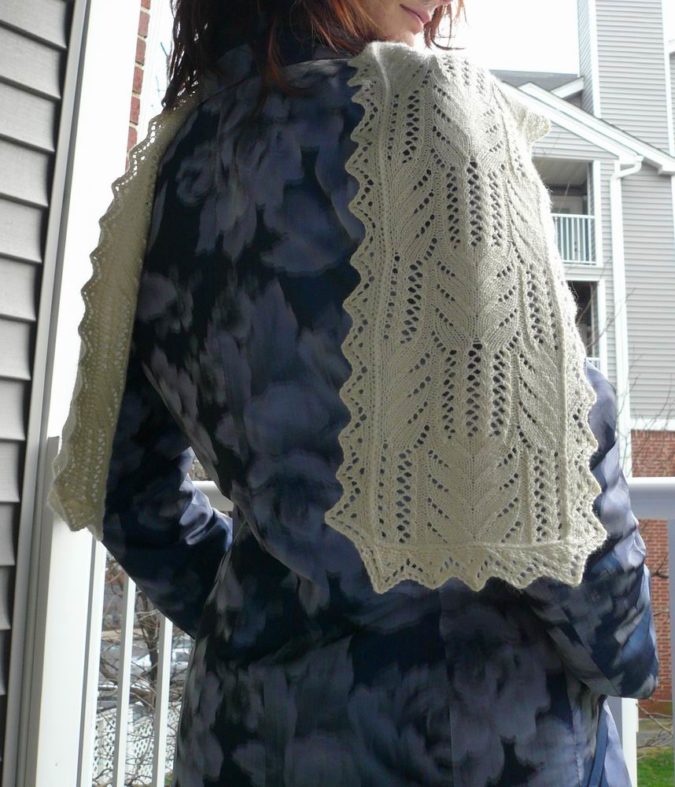 Materials: 2 (50gr) skeins of Habu Kinari (75% merino wool, 30% silk);270 yards / 50 grams
Needle: 2.75mm straight needle and 2.75mm double pointed needles.
Start work by provisionally casting on 38 sts.
And immediately start working the lace chart.
Lace chart repeat consists of 63 rows. All sts on the WS are worked as they appear: K the knit sts and P the purl sts.
Work the repeats as much as you like to obtain desired length.
End your scarfette by knitting only half of the main lace chart. Do not bind off, simply put your sts on a needle holder.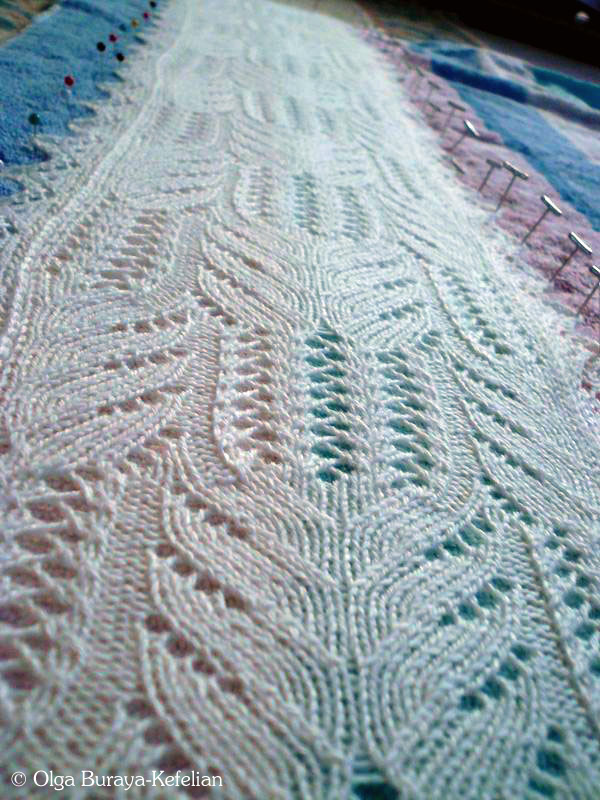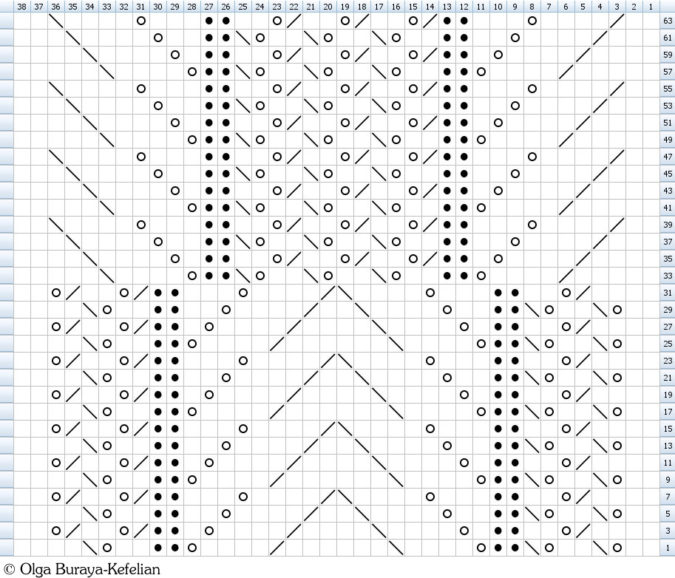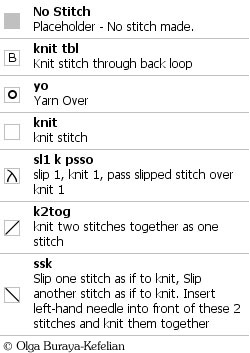 Border:
Using provisional method and shorter needles cast on 5 sts. And start working the chart, the last stitch worked the following way:
Slip stitch, pick up the stitch through the last stitch of the body of the scarf, psso. *Please see chart legend below.
All sts on the WS are worked as they appear: K the knit sts and P the purl sts.
Do not bind off, unravel carefully your provisional CO egdes and graft your borders with a darning needle to join or you can use a three-needle bind off technique.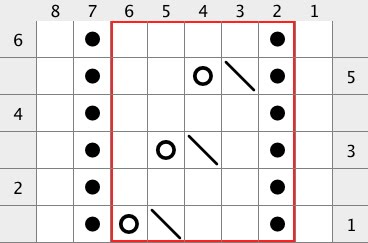 ETA:
On the chart here is not shown black dot, which is a purl stitch. Sorry for the inconvenience.