M E R R Y  C H R I S T M A S !
I know this is the season of all kinds of Holidays, for example we celebrate 2 Christmases and 2 New Years, fun isn't it?! All the rushing to finish the gifts in time.. just like many of you I was still knitting on a gift on Xmas Eve… Go me! I finished and it even dried by the Xmas morning, went "green" by skipping the wrapping paper and it's really loved by the recipient. Although his last hat he *cough* felted in a washing machine *cough*, but it all happened to us once in a while….
The hats are never enough, they have to go with some particular outfit, match the style and go in color, at least in my wardrobe… But there are never enough cabled hats. Classic, modern, slightly rustic and soft. I've had a skein of Rowan Cocoon left from my Sideways Cable hat from 2 seasons ago. So I put on a movie, get some DPNs to accompany my journey to a new cabled hat.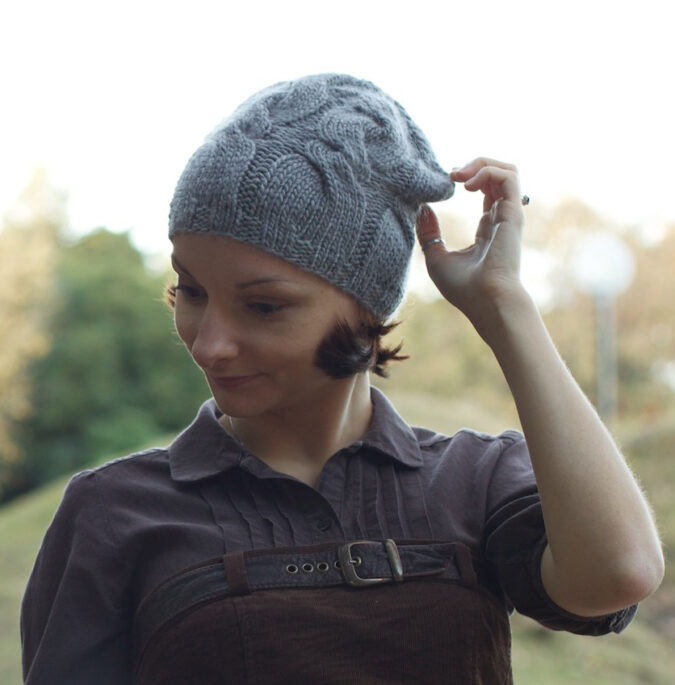 So this is Hineri.
Hineri in translation from Japanese means "a twist". The cables of this hat are worked with a little more fabric in the twists in order to give them more volume and not be so visibly consumed by the twisting.
Some information about the materials:
Yarn: Rowan Cocoon or 130 yards (119 m) of any Aran weight yarn
Needles: US 8 and US 9 DPNs (or your other favorite method of circular knitting)
Gauge: 15 stitches and 22 rows = 4 inches in over washed and blocked St st swatch worked in the round on larger needle
Sizes available: 22, 22.5″
Pattern here
As it's Christmas, this hat pattern is my gift to you!
We finally hit freezing temperatures here and I know blizzards are raging in the States. Time to go dig your stash for some bulky and let knitting of the hats commence!
Keep warm and stay safe!