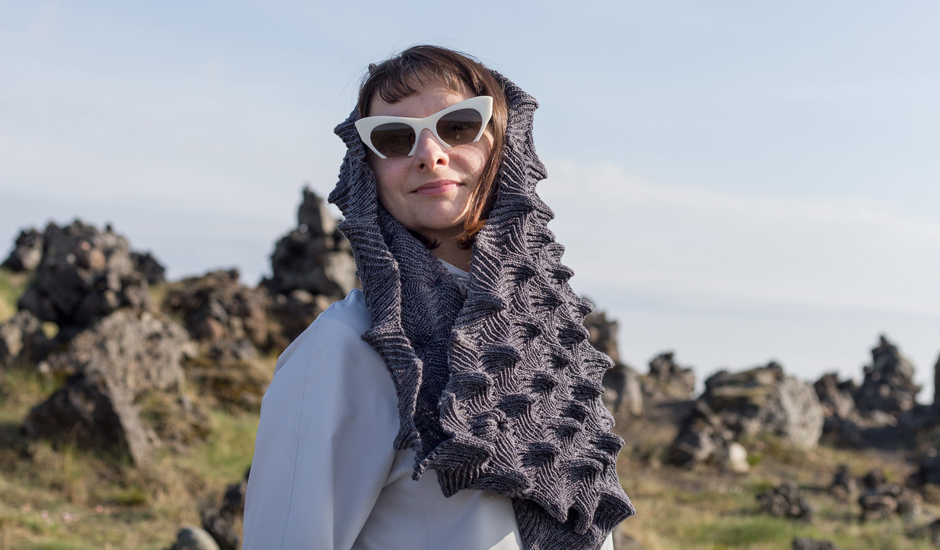 ボコボコ (Japanese) – bumpy
Inspired by several of my previous designs, this cowl comes as a representation of my continuous fascination with textures. Exploration and application of it in knitwear, while making them wearable and easily transforming them into statement pieces for anyone's wardrobe. Available in 3 sizes, you can create your own but make sure to preserve the spiked texture by selecting to carry a single strand of steel fiber yarn together with the working yarn.
Photographed in Iceland at lava ridge among the cairns of Laufskálavarða.
YARN
Smallest Version shown in
Jill Draper Esopus (100% US grown wool), 500yds/457m per 113g/3.99oz;
1 skein in color Bone
held together with
Neighborhood Fiber Co Chromium (69% Silk Noil, 31% Stainless Steel) 413 yards per 28g/1oz;
1 skein in color Charles Centre
Largest Version shown in
Jill Draper Esopus (100% US grown wool), 500yds/457m per 113g/3.99oz;
2 skeins in color Graphite
OR about 375 (575, 1000) yards of fingering weight yarn
GAUGE
1 pattern repeat measures 3.5" wide and 2.5" long (unblocked and unstretched)
NEEDLE SIZE
US 4 (3.5 mm) circular, 24" long
OR USE NEEDLE TO OBTAIN GAUGE
FINISHED MEASUREMENTS
17.5 (24.5, 35)" circumference
7.5 (7.5, 12.5)" tall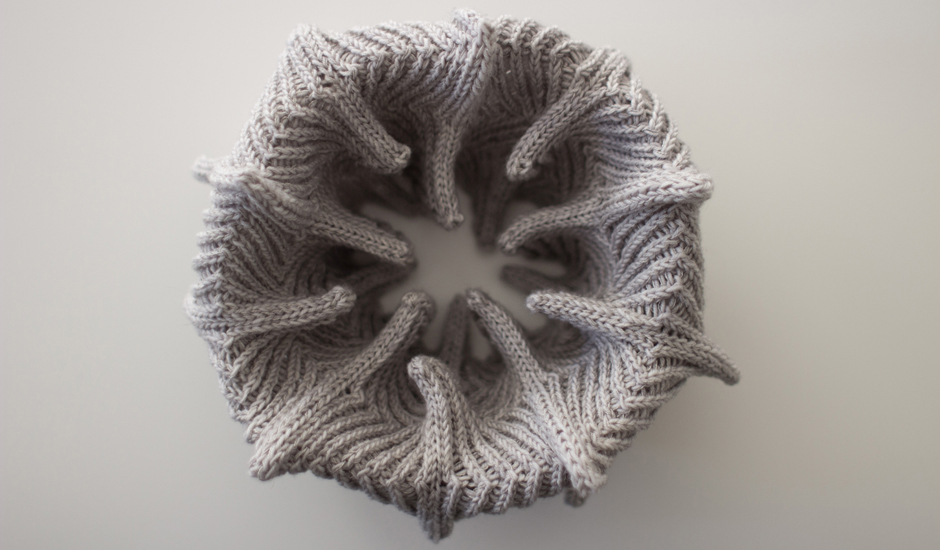 PDF PATTERN
$6.00